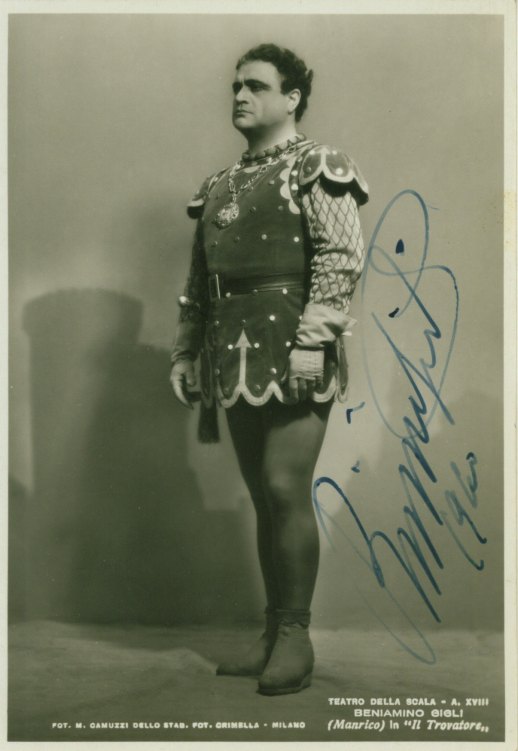 Click Image to Zoom
Enlarge Image
Gigli, Beniamino (1891-1957)
Postcard Photograph Signed
"Beniamino Gigli, 1940". 6" h x 4" w. Fine.
Handsome full-length black & white publicity shot of the Italian tenor as Manrico in Trovatore. Signature is clearly written and dated in blue ink.
In his prime, Gigli was renowned as one of the finest tenors of his time, famous for the agility and beauty of his voice.
PHO-00284
$150