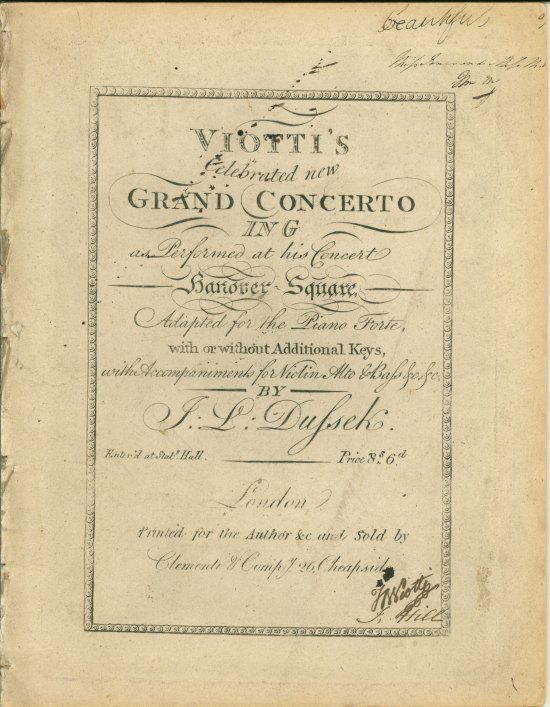 Click Image to Zoom
Enlarge Image
Viotti, Giovanni Battista (1755-1824), and arranged by J.L. DUSSEK (1760-1812)
Violin Concerto (White I: 23), Arranged (White Ia: 7), "Viotti's Celebrated New Grand Concerto In G. Adapted For The Piano Forte, With Or Without Additional Keys, With Accompaniments For Violin Alto, & Bass, &c. By J. L. Dussek".
Signed "JBViotti". Printed for the author by Clementi: London, [before 1801]. PN 561. Folio. 22 pp. Disbound. Pencil and ink fingerings, tracings in ink over some notes where there is some wear to text, title page a little soiled, otherwise very good.
SIGNED BY VIOTTI ON TITLE PAGE. Piano part only. Frequent alternate passages for the "additional keys." Also signed by a former owner, J. Hill, probably the violin maker Joseph Hill.
SSC-05785
$250