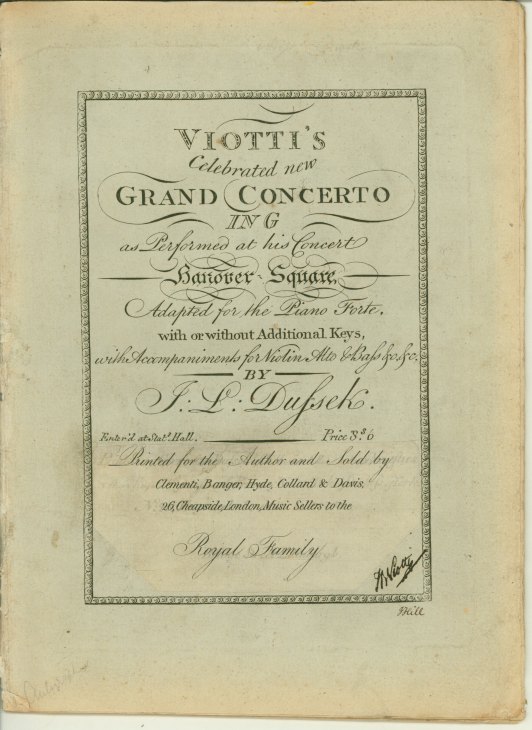 Click Image to Zoom
Enlarge Image
Viotti, Giovanni Battista (1755-1824), and arranged by J.L. DUSSEK (1760-1812)
Violin Concerto (White I: 23), Arranged (White Ia: 7), "Viotti's Celebrated New Grand Concerto In G...Adapted For The Piano Forte, With Or Without Additional Keys, With Accompaniments For Violin Alto, & Bass, &c. By J. L. Dussek".
Signed "JBViotti". Printed for the author by Clementi, Banger, Hyde, Collard & Davis: London, [1801-10]. PN 561. Folio. 22 pp. Disbound. Some pencil fingerings and dynamics, two pages clipped on bottom corners, otherwise very good.
SIGNED BY VIOTTI ON TITLE PAGE. Piano part only. Frequent alternate passages for the "additional keys." Title page has pasteover covering the original publisher, Corri & Dussek. Also signed by a former owner, J. Hill, probably the violin maker, Joseph Hill.
SSC-05781
$250