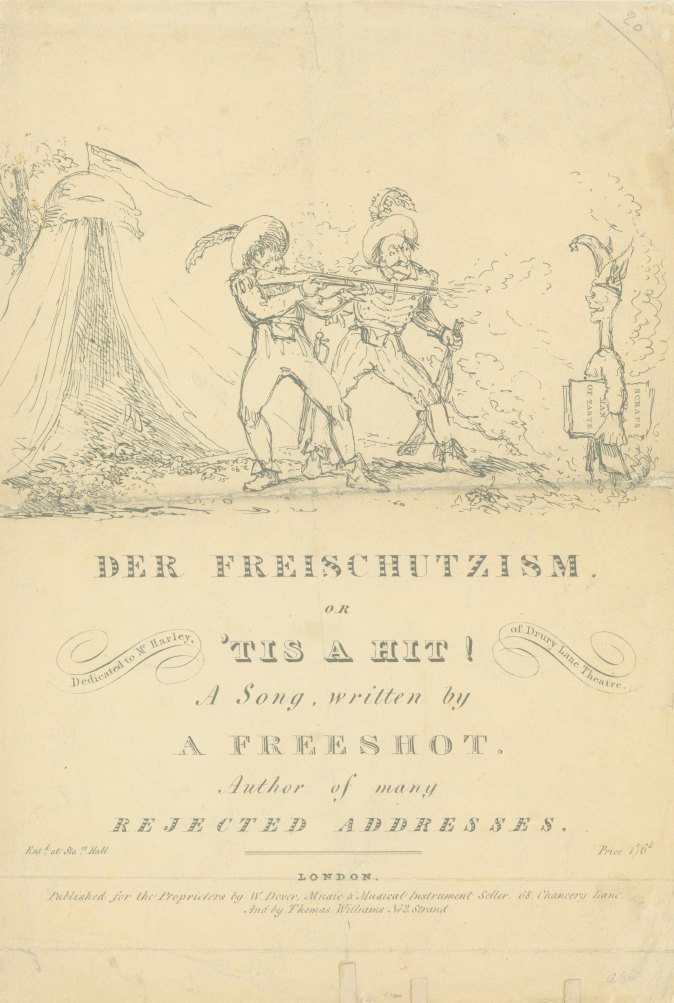 Enlarge Image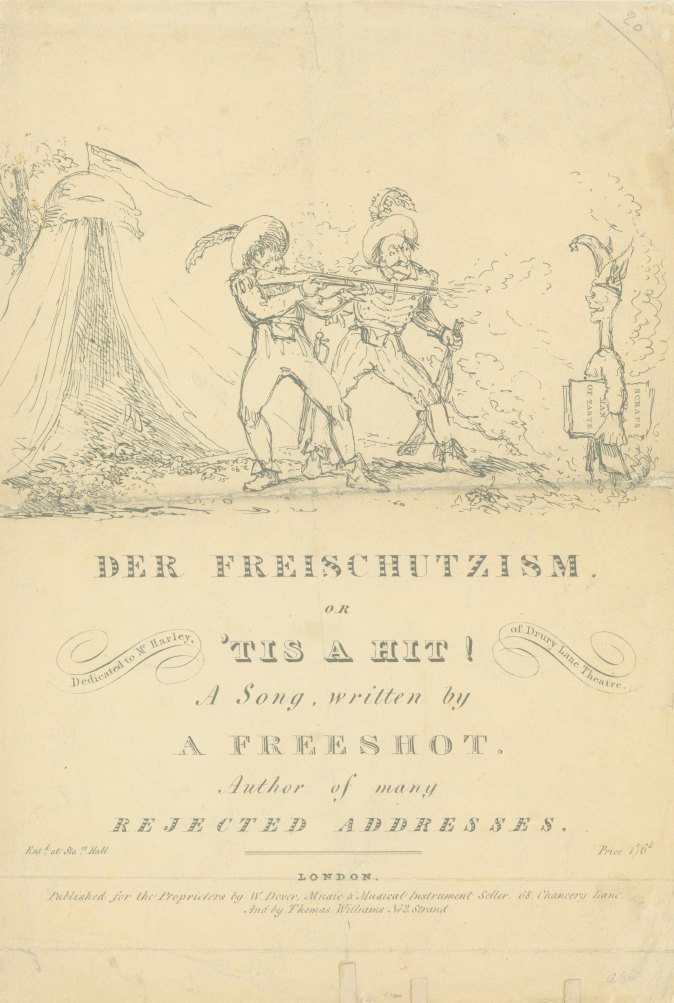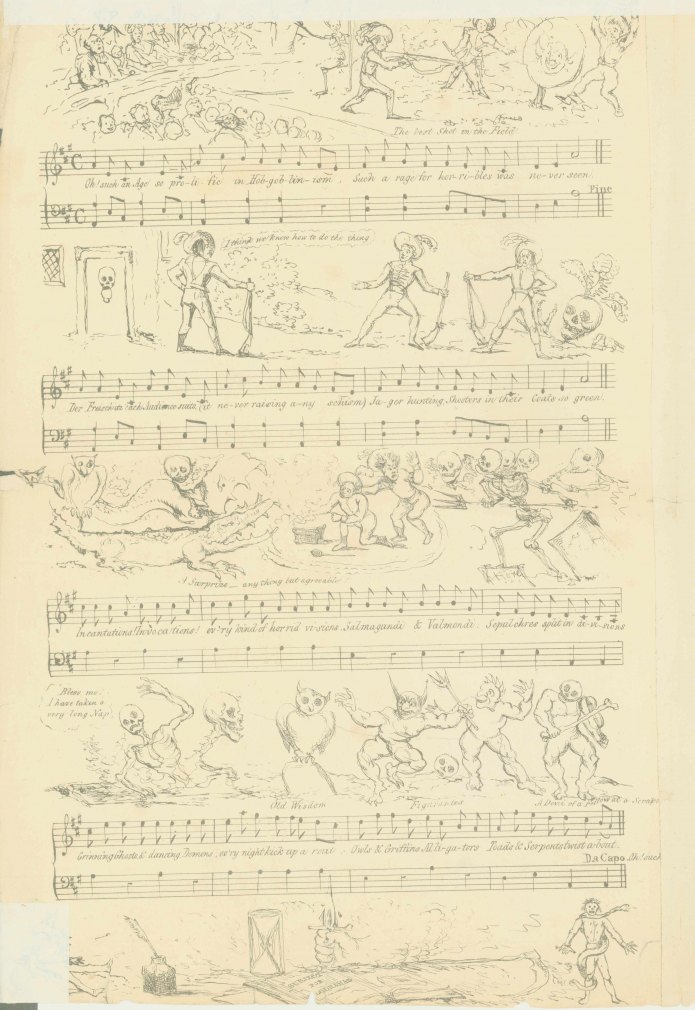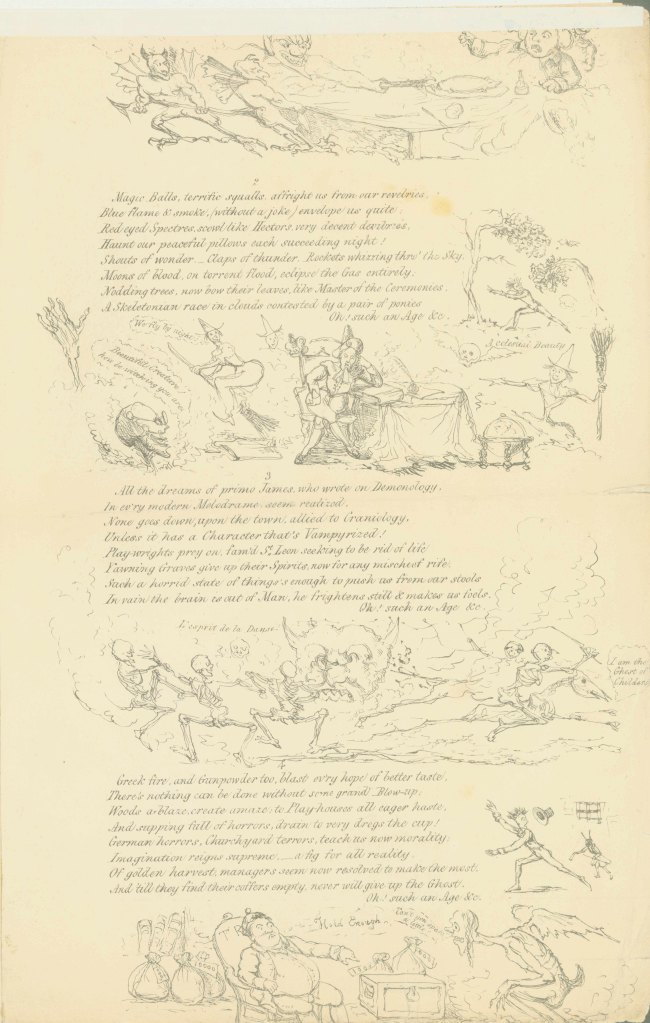 "FREISCHUTZ" ILLUSTRATED SONG PAGE
Der Freischutzism, Or 'Tis A Hit! A Song, Written By A Freeshot. Author Of Many Rejected Addresses.
W. Dover / Thomas Williams: London, [c. 1824]. Large quarto. 3 pp. Dusty. Edges quite worn; tape rapair to right edge. Vertical and horiztonal creases. Tape at top margin and down centerfold. Cropped at bottom edge (affecting some illustration).
A short unattributed song in English, presented with amusing illustrations. Although it does not directly retell or parody the story of Weber's famous
Der Freischütz
, it was cleary written to capitalize on that opera's popularity at the time.
Published in or about 1824, based on W. Dover's address.
MUS-14971
$60