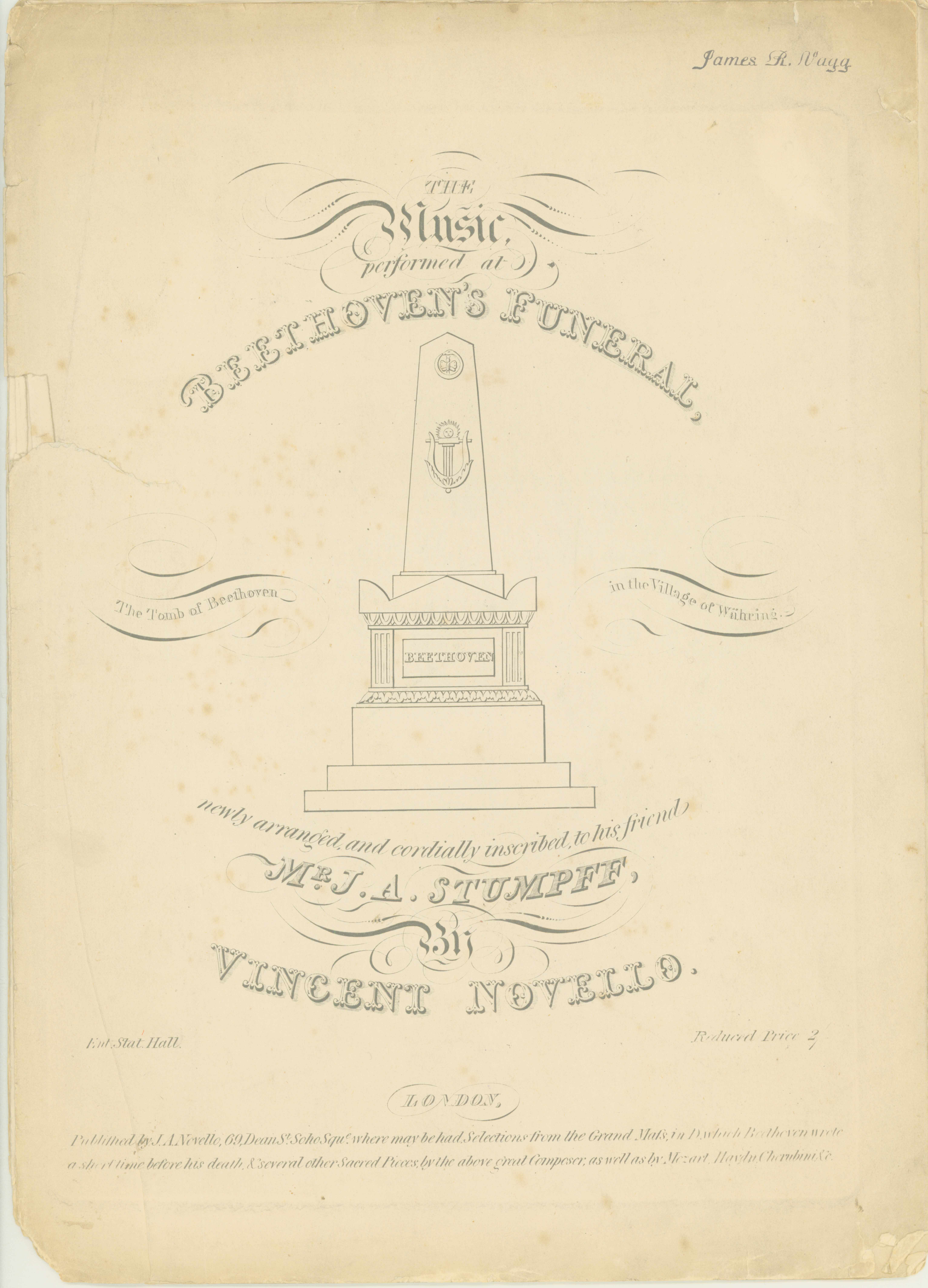 Enlarge Image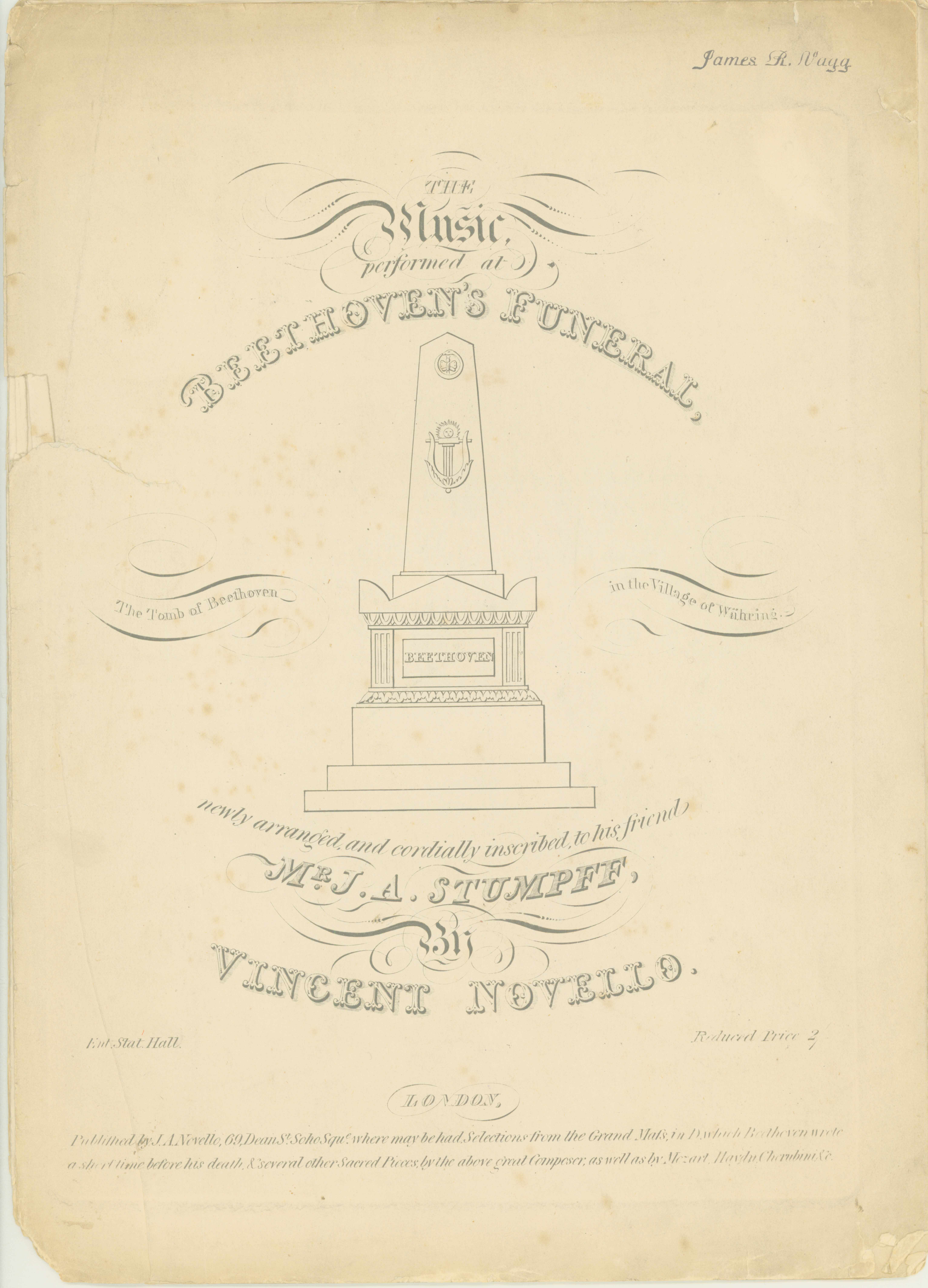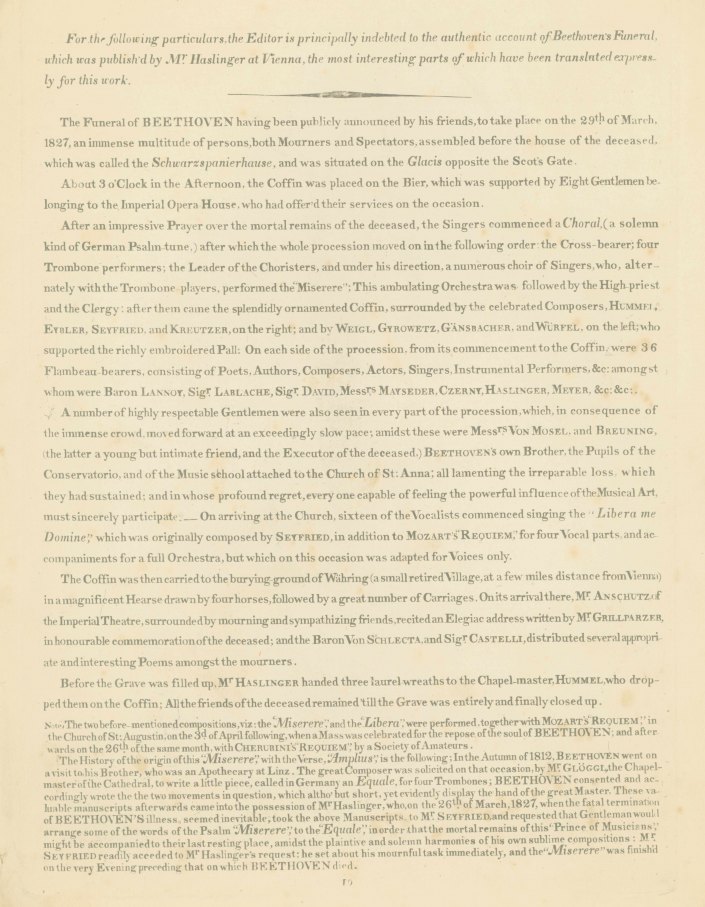 Beethoven, Ludwig van (1770-1827), and Vincent Novello, arr.; Ignaz von Seyfried
The Music Performed At Beethoven's Funeral.
J. A. Novello: London. Pl.n 19. Engraved. Quarto. 10 pp. Disbound and some pages detached. Cover dusty with professional tape repair and stamp of former owner. Some chips to corners and edges.
The three movements included are all scored for men's chorus and four trombones with an organ/pianoforte accompaniment arranged by Vincent Novello:
Beethoven's Miserere
and
Amplius
(pages 2-6);
Libera me Domine, originally composed by Seyfried, in continuation of Mozart's Requiem
(pages 6-10). The
Miserere
and
Amplius
were, as explained on the first page of this edition, unpublished at the time of Beethoven's death and in the sole possession of his friend, publisher and composer Tobias Haslinger, who arranged for their performance at the funeral (as well as during a memorial service given a few days later).
The first page contains a detailed description of Beethoven's funeral service based on Haslinger's firsthand account (which had already been published in Vienna). This summary lists some of the participants and some of the music performed, and outlines the order of the Mass.
Published between 1847 and 1861, based on publisher's address.
Over 10,000 members of the Viennese public lined the streets on March 29, 1827 to view Beethoven's funeral procession. Franz Schubert, Johann Nepomuk Hummel, and Carl Czerny served as torchbearers, and the famous Austrian author Franz Grillparzer composed the oration.
MUS-14835
$125