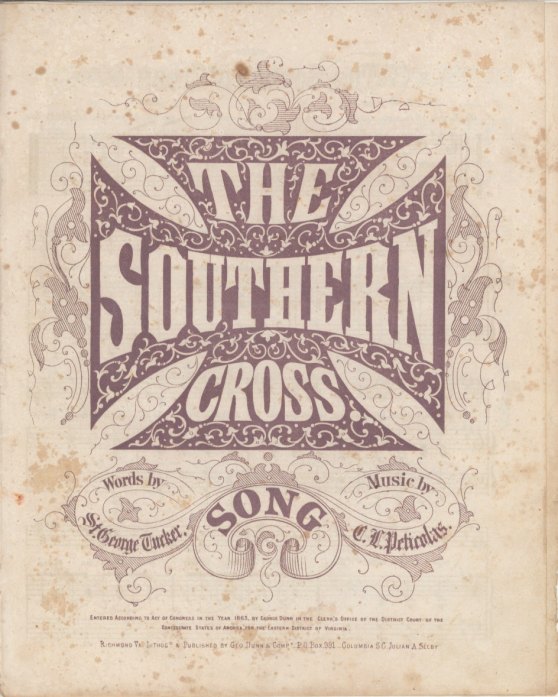 Click Image to Zoom
Enlarge Image
CONFEDERATE SHEET MUSIC
Peticolas, C. L.
The Southern Cross. Song For Voice And Piano.
Geo. Dunn & J. A. Selby: Richmond, VA & Columbia, SC, 1863.

First Edition

. Quarto. 2 pp. Cover in purple ink. Foxing throughout, pages separate, otherwise fine.
Firey lyrics by St. George Tucker regarding the Civil War: "Crush the foul viper 'neath Liberty's heel" and "If Peace should be hopeless and justice denied, War's bloody vulture should flap its black pinions…"
Listed in Harwell:
Confederate Music,
p. 144.
Confederate sheet music rarely comes on the market.
MUS-08426
$375