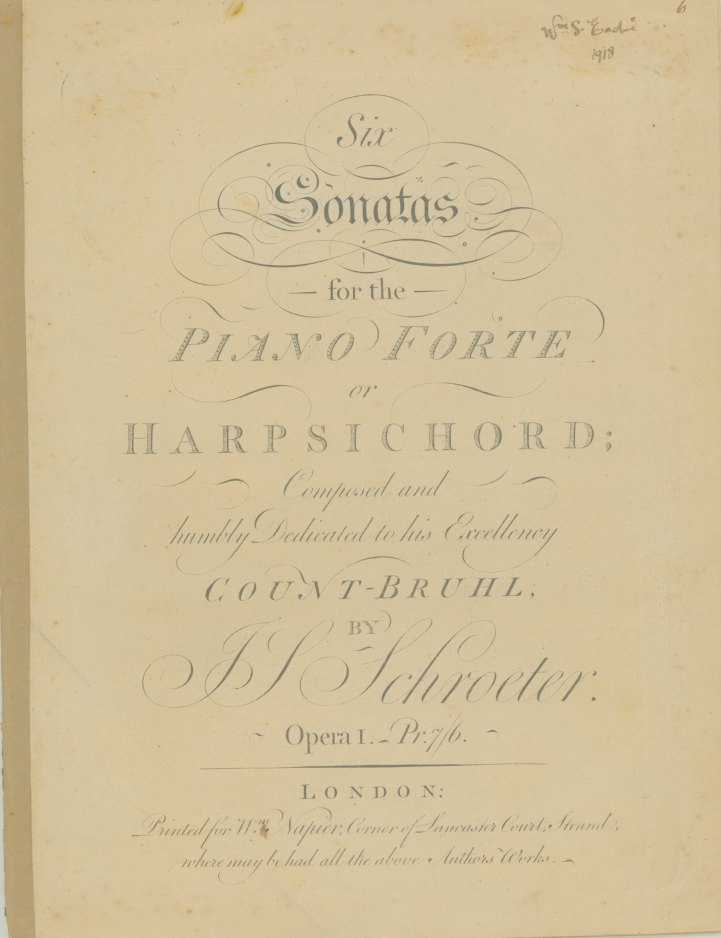 Click Image to Zoom
Enlarge Image
Schroeter, J.S. (c. 1752-1788)
Six Sonatas For The Piano Forte Or Harpsichord. Op. 1.
Wm. Napier: London, [ca. 1774]. Pl.n 52 [not present on every page]. Second Edition. Engraved. Quarto. 26 pp. Disbound with paper tape reinforcement to spine (which is torn and beginning to lift). Title page lightly stained, ink transfter throughout with occasional spotting but an excellent, crisp copy overall.
The German composer and pianist Johann Samuel Schroeter made his London debut around 1773 and became an organist at that city's German Cathedral. The following year, Johann Christian Bach took an active interest in promoting him, and after Bach's death in 1782, Schroeter succeeded him as the music master to Queen Charlotte. He was among the foremost pianists in London at the time.
MUS-07143
$75