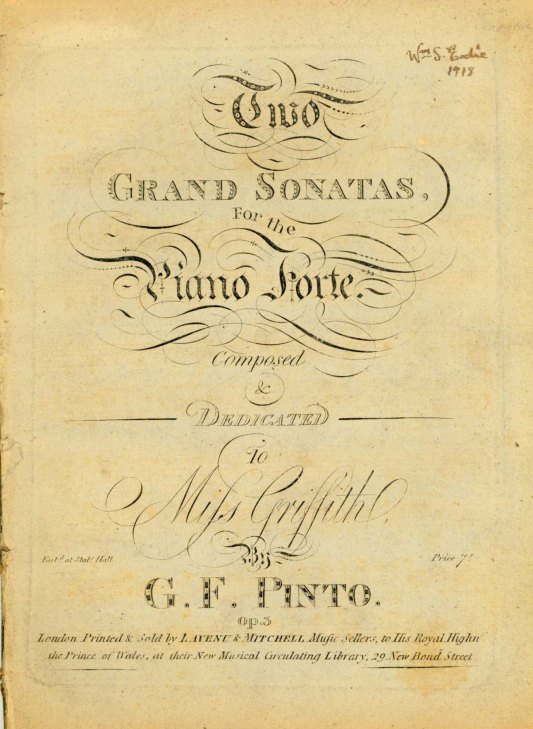 Click Image to Zoom
Enlarge Image
Pinto, George Frederick
Two Grand Sonatas For The Piano Forte. Op. 3.
Lavenu & Mitchell: London, [ca. 1802-1805]. Probable

First Edition

. Engraved. Quarto. 36 pp. Disbound. In very good condition. Pages 33-36 beginning to detach. Occasional minor creases and stains. Signature of former owner on title page.
Published between 1802 and 1805, based on publisher's address. Scarce.
George Frederick Pinto (né Sanders) was an English composer and piano virtuoso.
MUS-07102
$75