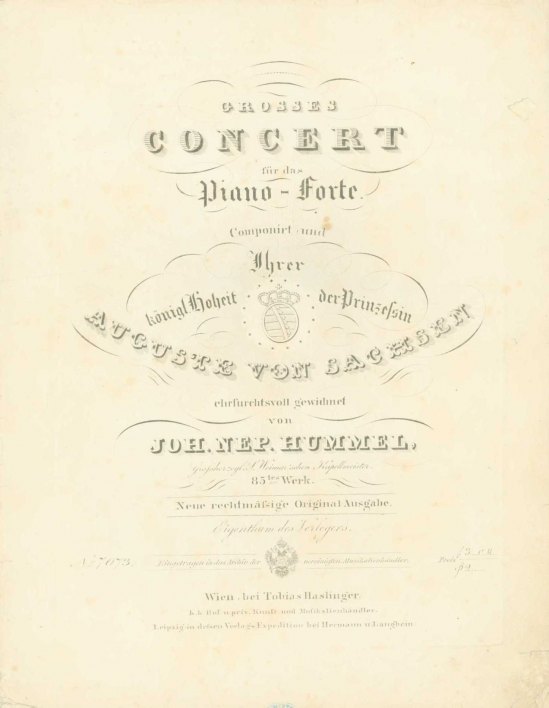 Click Image to Zoom
Enlarge Image
Hummel, Johann N.
Grosses Concert Für Das Piano-Forte. Op. 85. Neue Rechtmässige Original Ausgabe.
Tobias Haslinger: Vienna, [ca. 1821]. PN T.H. 3007_3221.

First Edition

. Engraved. Large quarto. 48 pp. Disbound. Overall good. Outer pages detaching. Quite thumb worn with chips to several corners. Pencil markings throughout (mostly fingerings) and some light ink transfer. Second and third movements cleaner than the first.
Hummel's Piano Concerto No. 2 in A minor. Piano part (with orchestral accompaniment provided in reduction during solo rests).
MUS-06992
$40