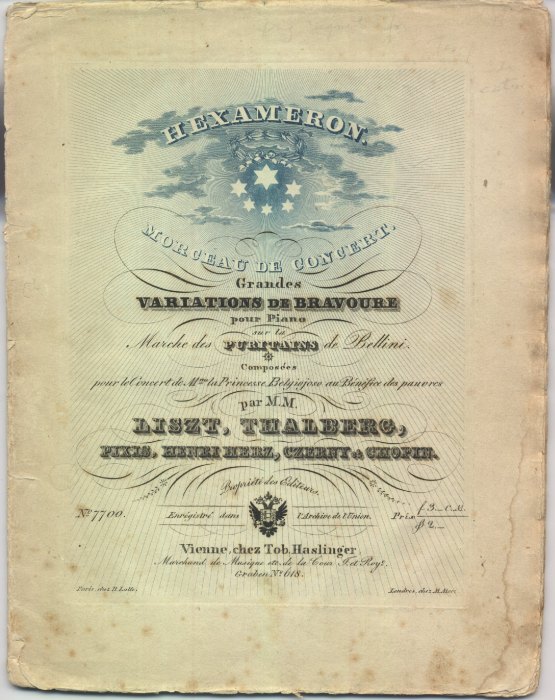 Click Image to Zoom
Enlarge Image
Liszt, Franz, and Et al. (Thalberg, Pixis, Herz, Czerny and Chopin)
Hexameron. Morceau De Concert. Grandes Variations De Bravoure Pour Piano Sur La Marches Des Puritains De Bellini. Composées...par M.M. Liszt, Thalberg, Pixis, Henri Herz, Czerny Et Chopin.
Tobias Haslinger: Vienna, [1839]. PN T.H.7700.

First Edition

. Folio. 31 pp. Front cover is detached and has some staining and ragged edges; otherwise very good.
This remarkable collaboration includes contributions from Liszt (Introduction, piano setting of the Theme, Var. 2 and Finale), Thalberg (Var. 1), Pixis (Var. 3), Herz (Var. 4), Czerny (Var. 5) and Chopin (Var. 6).
MUS-05864
$1,350