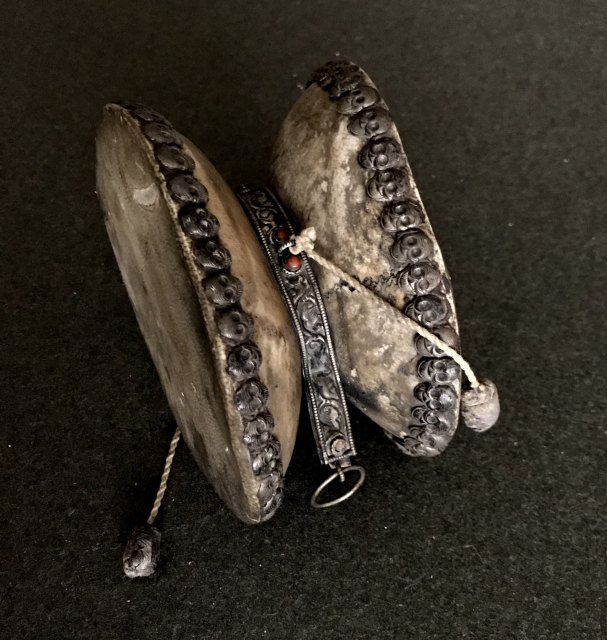 Click Image to Zoom
Enlarge Image
DRUM - TIBETAN PELLET DRUM OR DAMARU
Greatest length of drumhead: 6" (15.2 cm). one of the drumheads shows a little wear but in fine condition overall.
A double skull drum with the two heads made from human skulls, the parchment drum heads held and decorated around each rim with silver studs of skulls. The waist is encircled with a small silver band decorated with a chased wreath of foliage and red coral cabochons (one is turquoise) ending in a ring.
The damaru is an hourglass drum that is grasped by its waist with the hand twisting back and forth, causing the pellets to strike the heads in a rhythmic fashion. Used in religious ritual ceremonies and said to chase away malevolent influences. Ones such as this one, use skulls of highly-esteemed lamas or monks, the skulls indicating the transitory character of earthly existence.
INS-14300
$500