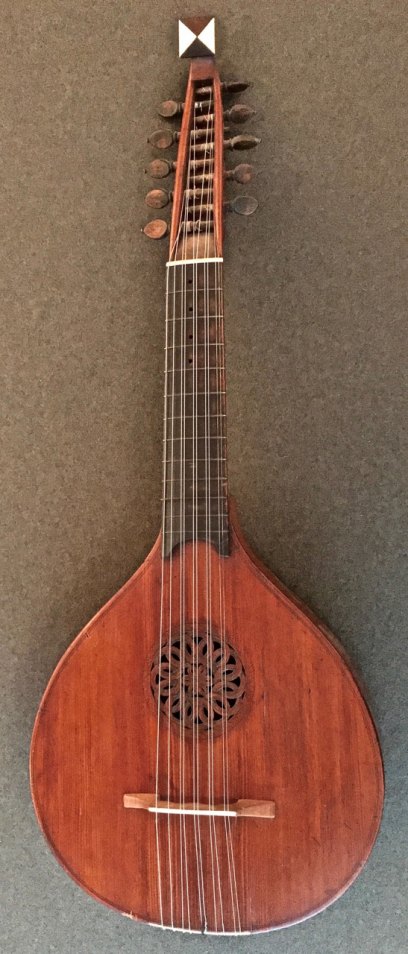 Enlarge Image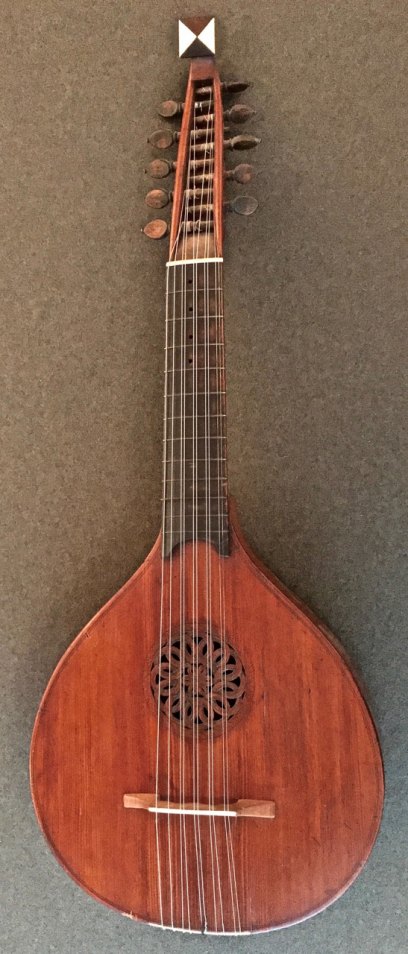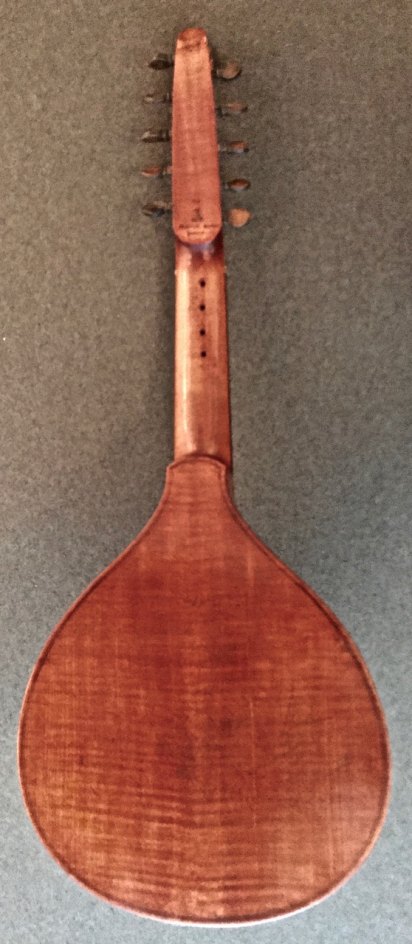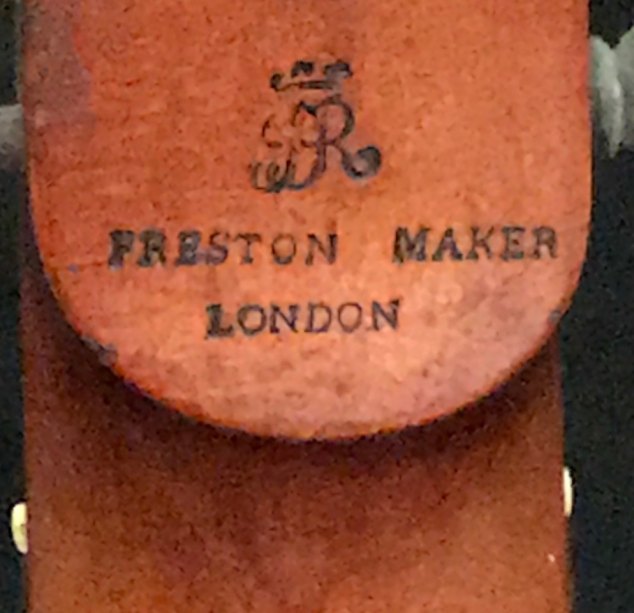 CITTERN OR ENGLISH GUITAR
Preston, John
Pegged Cittern.
London, second half of the 18th century. Total length: 28.50" (72.4 cm). One long crack almost the length of the back and one smaller crack also on the back. The top has a repaired crack next to the rosette and two small hairline cracks below the bridge. Condition is good otherwise.
The top is of medium to wide-grained spruce. The neck, ribs and two-piece back are of medium-flamed maple with inked purfling. The square finial is of alternating pieces of ebony and ivory. The cittern is stamped on the back of the pegbox under the crowned initials JP: "PRESTON MAKER / LONDON" and additionally stamped "PRESTON" on the inside of the bottom of the pegbox. The carved wooden rosette consists of intertwining circles. The bridge and pegs are later.
In our opinion this instrument is original in all parts except as noted. Pegged citterns are less common than ones with tuning mechanisms and are usually considered to be somewhat earlier.
INS-14120
$1,750