Enlarge Image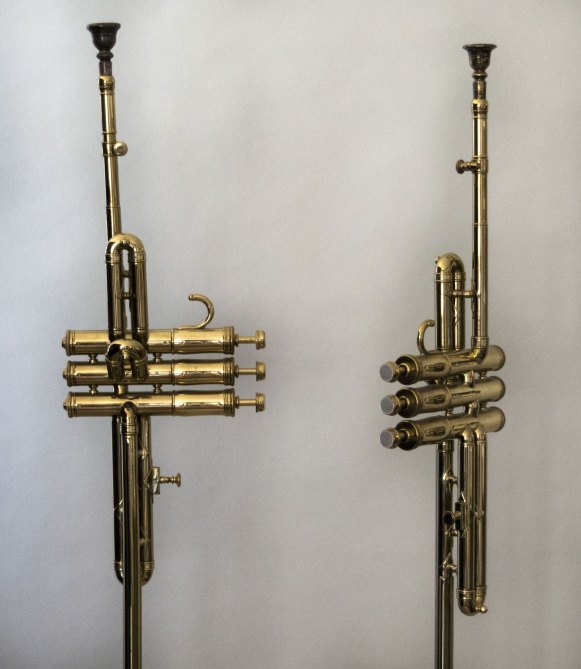 TRUMPETS
Jay, Harry B.
A Pair Of Fanfare Trumpets.
Chicago, First half of the 20th century. 53" long including mouthpiece (134.6 cm). In fine like-new condition, possibly never used.
A pair of brass Bb fanfare trumpets, one with an original silver-plated mouthpiece stamped with the monogram of Jay & Company. The other trumpet has a contemporary gilt mouthpiece stamped: "FRANK HOLTON & CO" (Holton was a trombone player in Sousa's band). Each trumpet is stamped on the bell, surrounded by engraved flowers: "Columbia / PAT'D / HB.Jay Co. / CHICAGO, and each has three valves with pearl touches, a detachable bell and adjustable tuning slide.
INS-14089
$1,500