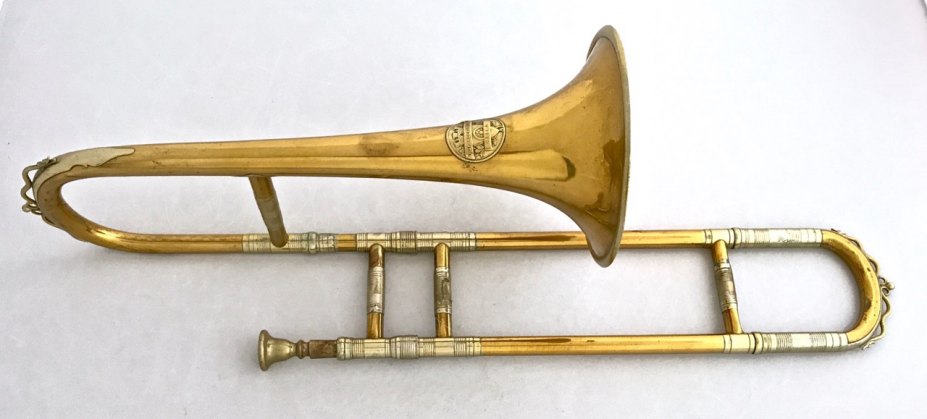 Enlarge Image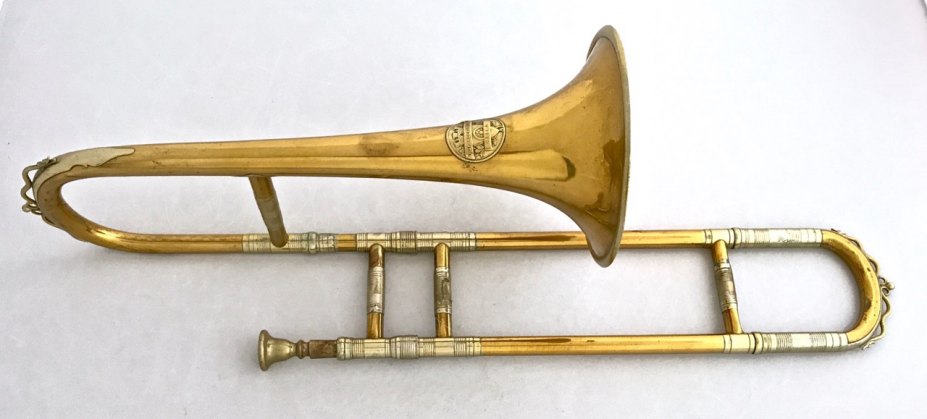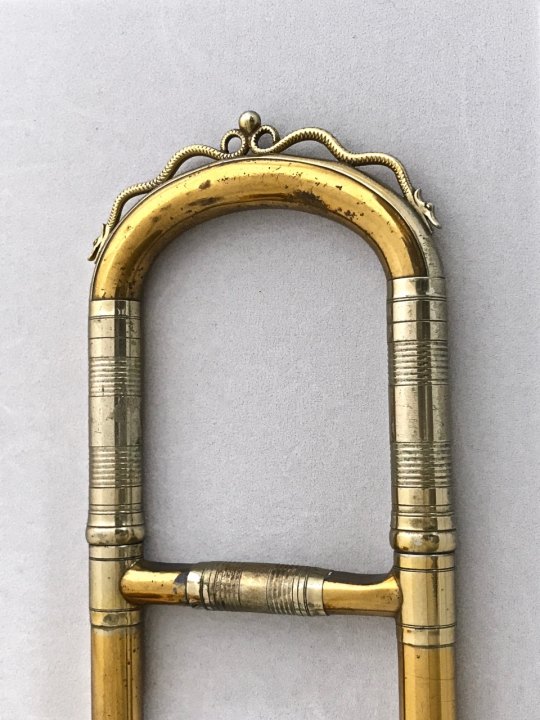 TROMBONE - A SOPRANO TROMBONE
Gebruder alexander
German, 1897-1910. Approximate length: 21.75" (55.2 cm). Excellent condition.
Brass & nickel soprano trombone bearing a decorative relief medallion on the bell, with the crest of the Granduke of Hesse which the firm incorporated in 1897. Within the crest it reads "GEBR. ALEXANDER/MAINZ". With double stylized dragons on each of the u-bends.
A beautiful and rare instrument made by Germany's oldest brass instrument workshop which was established in 1782.
INS-14018
$2,500