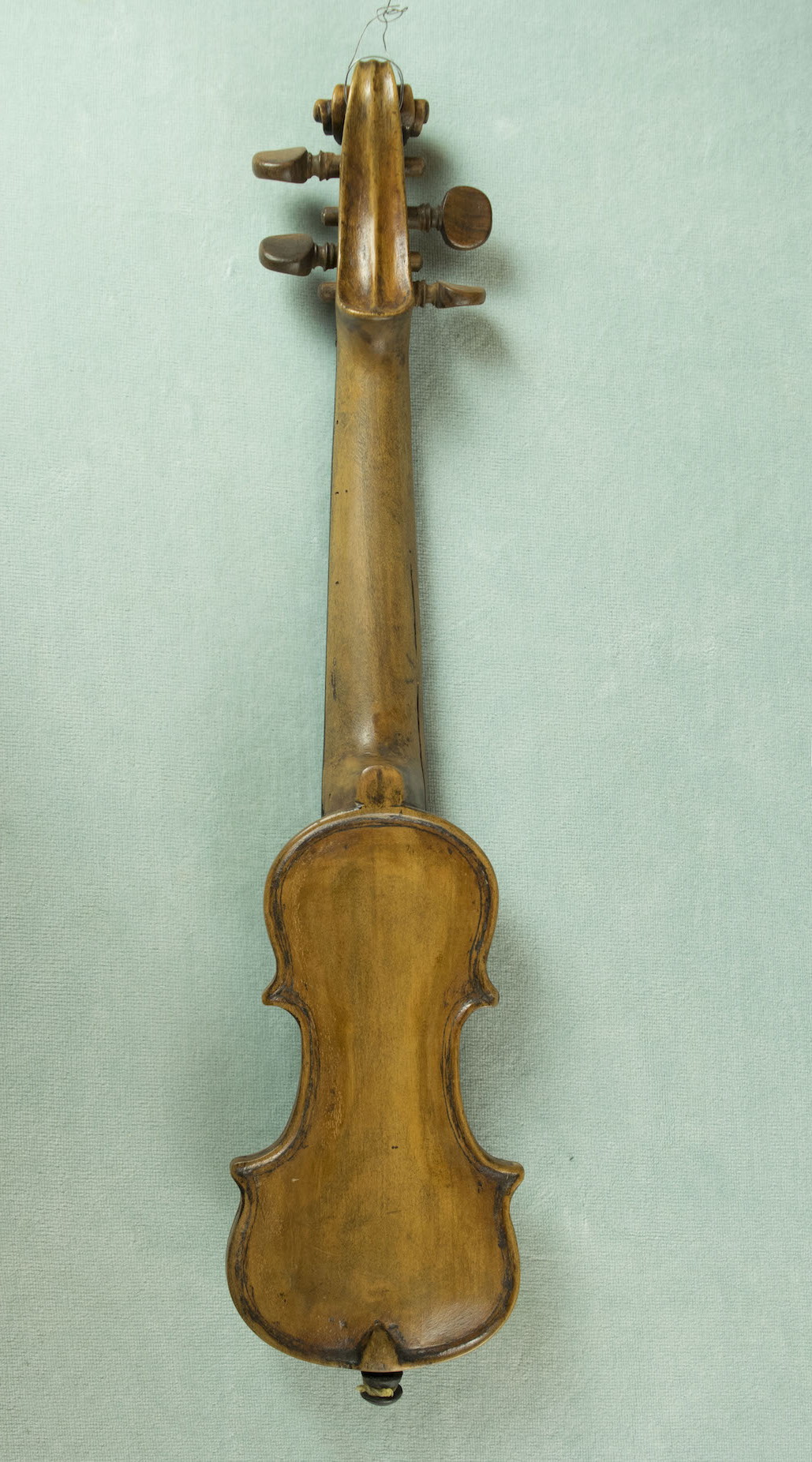 Click Image to Zoom
Enlarge Image
POCHETTE
Violin-shaped Pochette.
England, late-18th century. Total length: 14.75" (37.5 cm). Body length: 6 1/8" (15.7 cm). Overall condition is very good. Some old minor worm damage to the side of the neck and the edges of the body.
A charming classic English violin-shaped dancing master's pochette, also known as a kit. The neck, scroll, back and narrow ribs of one piece of plain maple, with a distinctive deeply-carved wide-eared scroll. The top is of spruce. The varnish is light brown. Double-inked purfling. The fittings are later 19th century.
INS-12458
$4,500