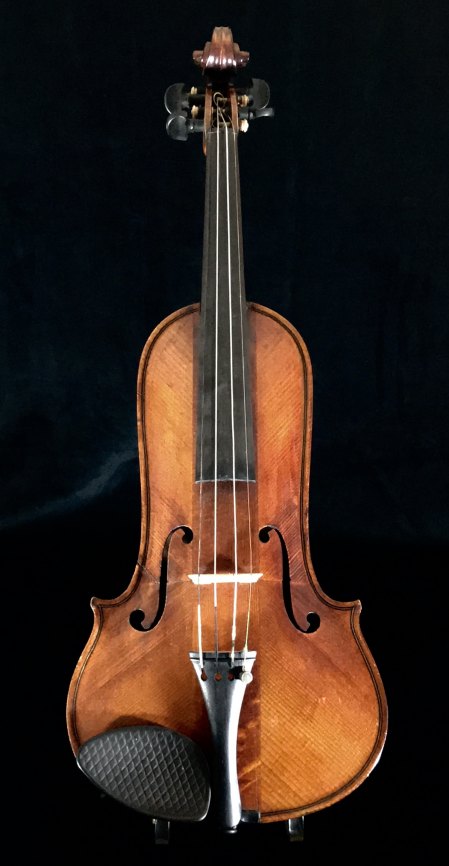 Enlarge Image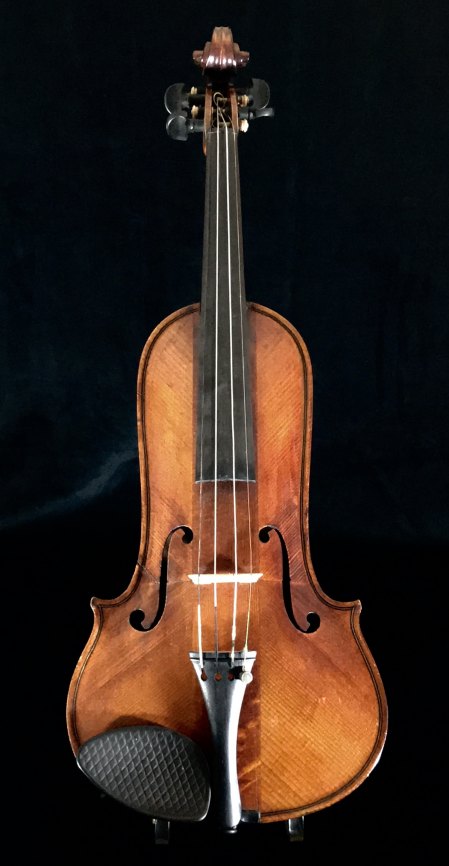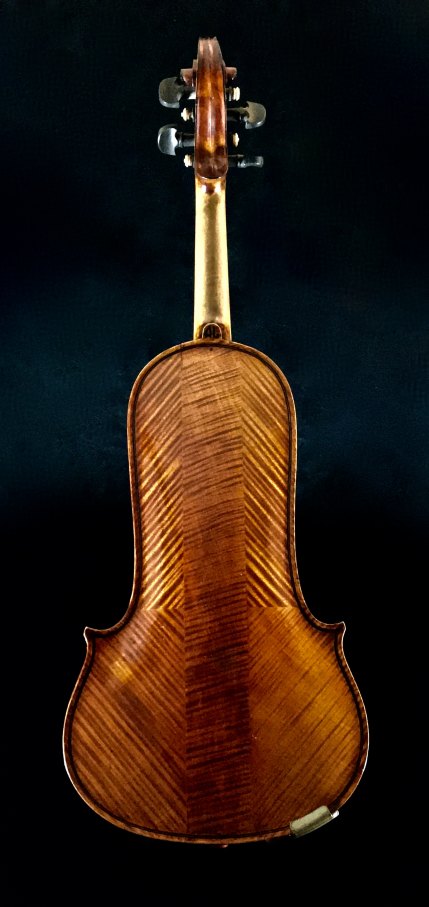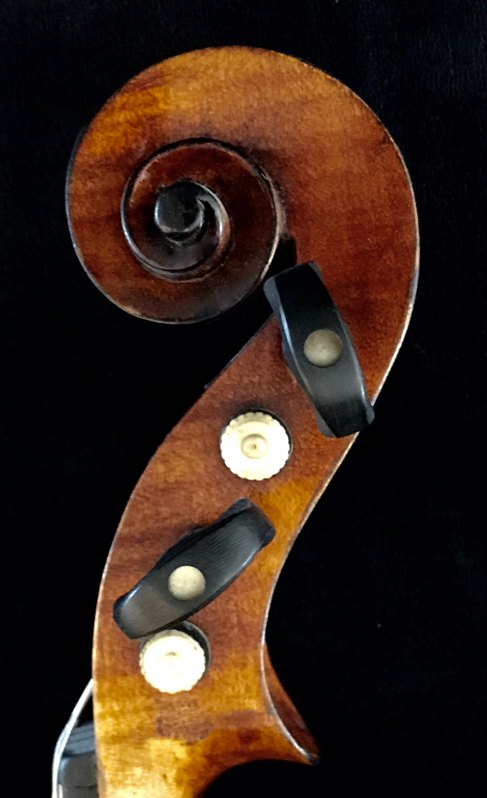 VIOLIN
Lambotte, Albin (1866-1955)
Antwerp, 1914. Body length: 14" (35.6 cm). Upper bout: 4.7" (12 cm), lower bout: 8.3" (12cm). Overall in excellent condition save for one crack on the base side of the top starting at the center of the f-hole & stretching through the purfling, a small hairline crack going up from the saddle and a small crack on the top edge of the back.
Handsome, inlaid violin with sloping shoulders, top of spruce and back, sides and scroll of tightly-flamed maple. The maple of both the top and back is exquisitely set in five pieces showing the flames at different angles. The varnish is of a golden-amber color. The pegs are of a unique design and are of ebony with ivory shafts which have beaded turned ends. The violin bears a label: "Albin Lambotte / Anvers 1914" and the maker has additionally inlaid his initials on the button ("AL")
Albin Charles Lambotte was a Belgian doctor and self-taught luthier who is credited with over 100 instruments. His work was respected for its tonal qualities by many including the great Ysa˙e. He made this truly handsome violin during the first year of World War I.
INS-12012
$3,000