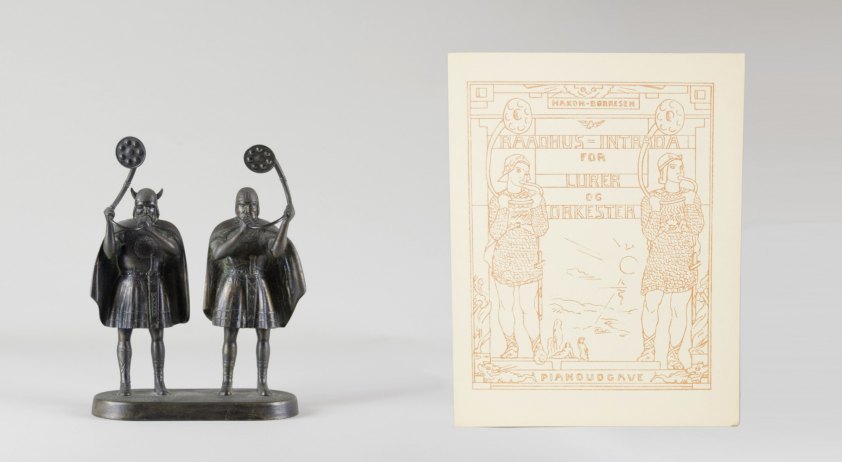 Click Image to Zoom
Enlarge Image
LUR - BRONZE SCULPTURE AND SHEET MUSIC
Aagaard, Edward
8.25" h x 6.50" w. Fine condition.
A pair of bronze figurines made by mid-20th-century sculptor Edward Aagaard - two Viking warriors, each playing a lur - a bronze age horn found mainly in northern Europe, primarily in bogs in Denmark. Their age is considered to be 1100-500 B.C. Apparently they were always made in pairs at the same pitch, and in a strange, elongated "S" curve with a flat, pancake-like shape at its end; the two lurer twisted in opposite directions.
Accompanied by a printed piece of music composed in 1930 by Hakon Børresen (1876-1954) who was a Danish composer and conductor who gave lessons to King Frederik IX. "Raadhus-Intrada for Lurer og Orkester." Copenhagen: Samfundet til Udgivelse af Dansk Musik. 5 pp. Piano reduction of a work for 4 lurer and orchestra.
ODA-13436
$350