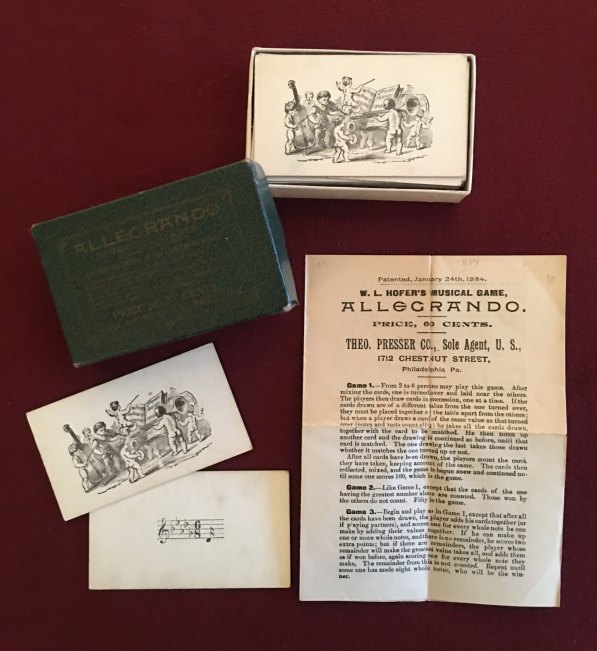 Click Image to Zoom
Enlarge Image
MUSICAL CARD GAME FROM 1884
W. L. Hofer's Muscal Game, Allegrando..
Philadelphia, 1884. Box measures 2.5" h x 3.75" w. Corners of box a little bumped, otherwise in excellent condition. Complete with original box and directions.
Each of the 48 cards in this little deck bears a staff with different a clef, key signature, time signature, and single note. The accompanying directions offer ten different games one can play with the cards, all of which accommodate two to six players, and three marked as "suitable for children". The verso of each card depicts a group of cherubs playing various instruments.
EPH-14789
$100