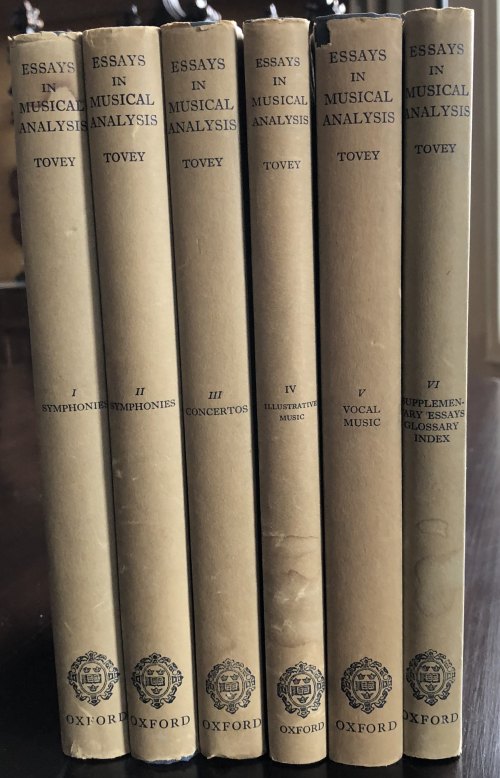 Click Image to Zoom
Enlarge Image
Tovey, Donald Francis
Essays In Musical Analysis Vols. I-VI.
Oxford University Press: London, 1935-39. Octavo. Vols. I: 223 pp; II: 212 pp; III: 226 pp; IV: 176 pp; V: 256 pp; VI: 188 pp. All blue linen boards with original DJs. Overall excellent; very slight rubbing to tops of DJs.
Vol. I: Symphonies
Vol. II: Symphonies: Variations and Orchestral Polyphony
Vol. III: Concertos
Vol. IV: Illustrative Music
Vol. V: Vocal Music
Vol. VI: Supplementary Essays Glossary, and Index
A complete set as originally issued. An additional supplementary volume about Chamber Music which was published later is not included in this set.
BKS-13445
$75