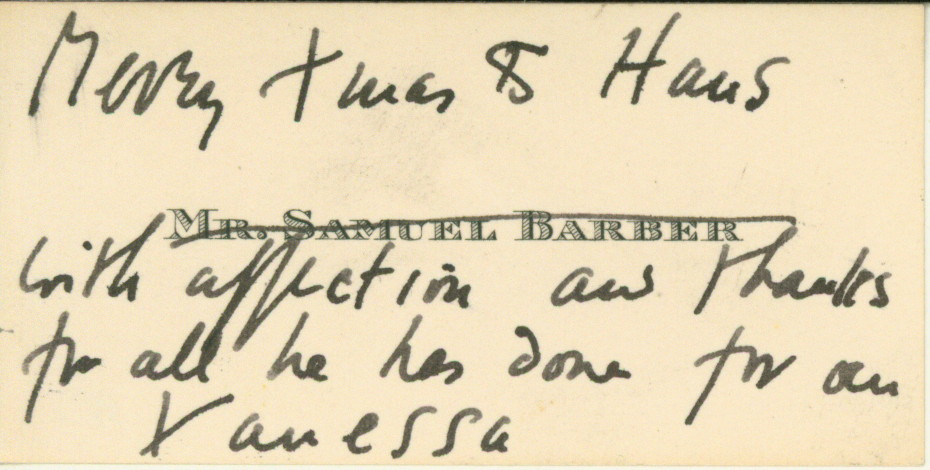 Click Image to Zoom
Enlarge Image
Barber, Samuel (1910-1981)
Autograph Calling Card.
1.50" h x 3" w. Excellent condition.
The celebrated American composer Samuel Barber writes "Merry Xmas to Hans with affection and thanks for all he has done for our Vanessa". The card is inscribed to Hans Heinsheimer, the accomplished music publisher and author who for some time managed the publication of Barber's music.
Barber was awarded the Pulitzer Prize for Music for his opera Vanessa (1958), which was hailed at its premiere as "by far the finest and most truly 'operatic' opera ever written by an American."
CDV-12746
$200