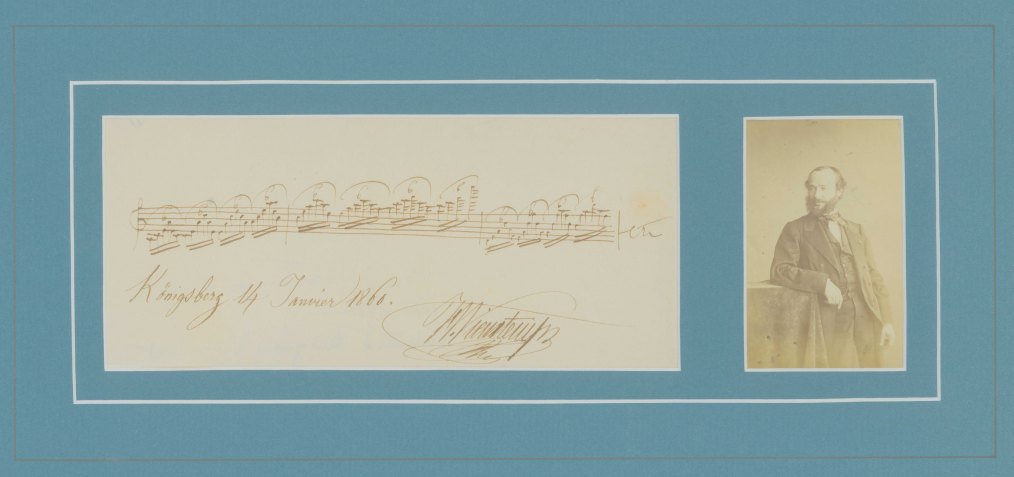 Enlarge Image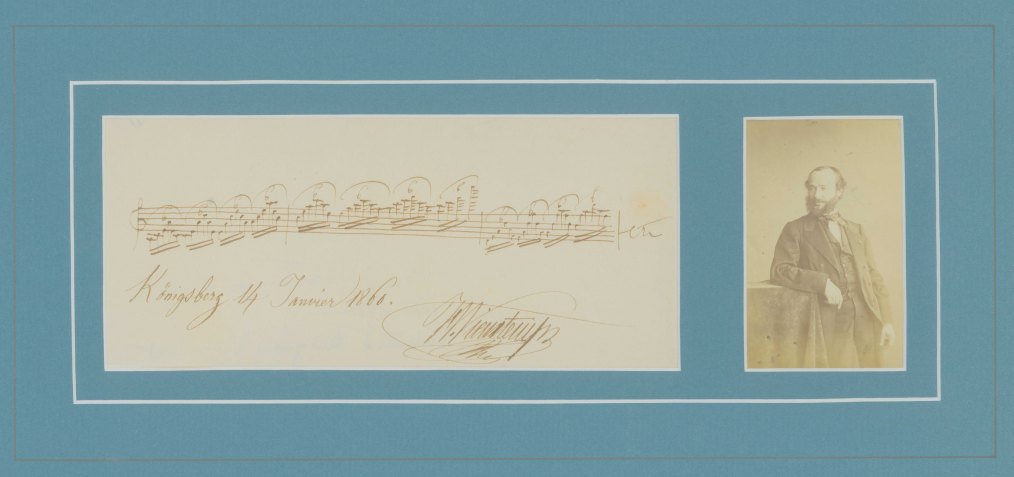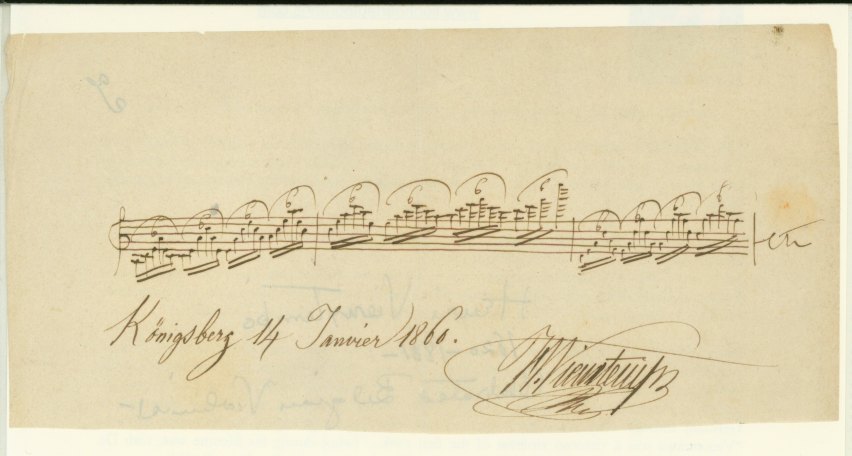 Vieuxtemps, Henri (1820-1881)
Ensemble With Autograph Musical Quotation Signed
"H. Vieuxtemps". Königsberg, 14 January 1860. Total size of quotation: 4" h x 8.5" w. Total size in mat: 9.25" h x 16.5" w. Quotation a little creased with typical fold. A few minor spots on photograph (affecting only the table on which Vieuxtemps leans). Overall in excellent condition.
An attractive musical quotation of arpeggios in A minor, dated and signed below with a flourish. The quotation is matted with an original carte de visite photograph.
Henri Vieuxtemps was among the foremost and widely traveled violinists of his time, performing to acclaim throughout Europe and Russia, as well as on three tours of the United States. His compositions left a long-reaching influence on violin composition throughout the nineteenth century. Vieuxtemps was also an avid performer of string quartets and did much to deepen the public's appreciation for the genre.
AMQ-14435
$600