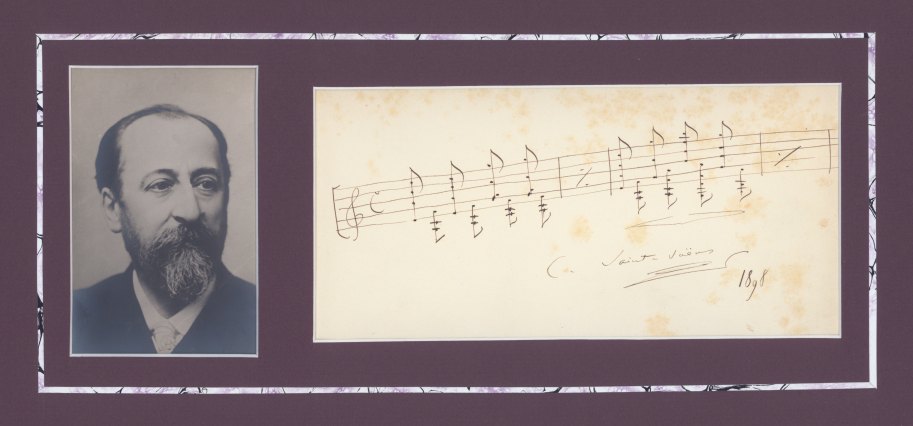 Click Image to Zoom
Enlarge Image
Saint-SaŽns, Camille (1835-1921)
Ensemble With Photograph And Musical Quotation Signed
"C. Saint-Saens". 1898. Handsomely matted with a postcard photograph with a total size of 10" h x 18" w. Overall very good; spotting across top and right side of quotation.
The opening four bars of Saint-SaŽns's Fantaisie, Op. 95, for harp. The quotation is quite elegantly written and the composer neatly indicates measure repetitions with symbols in the second and fourth bars.
In the last two decades of his career, Saint-SaŽns composed with a decided preference for light textures and delicate timbres. The Fantaisie, Op. 95, which he wrote in 1893, exemplifies this growing preference for thin sonorities.
AMQ-09324
$850