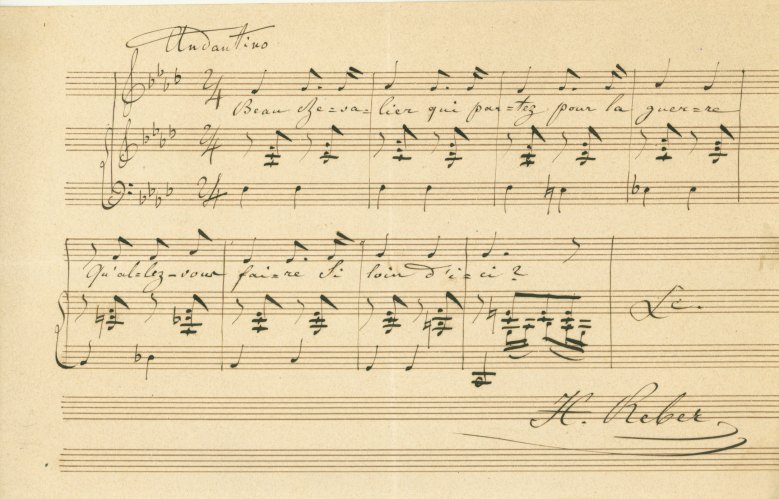 Click Image to Zoom
Enlarge Image
Reber, Napoleon-Henr
Autograph Musical Quotation Signed
"H. Reber". c. 5.25" h x 8.25" w. One side of cut music paper. Very fine condition (folded).
The first eight bars of Reber's "Chanson de Barberine," quoted with both the piano and vocal parts. The song's text, a poem by Alfred de Musset, was popular amongst French composers of the nineteenth and early-twentieth centuries; Dukas, Lalo, and Massé all wrote songs on the same subject.
Napoléon-Henri Reber enjoyed a long career as a professor at the Paris Conservatoire despite having been dismissed from it as a student. He composed a good deal of vocal and instrumental music; his younger colleague and friend, Saint-Saëns, was complimentary of his style. Reber is best remembered, though, for his Traité d'harmonie (1862), which was widely published and reissued.
AMQ-01579
$200