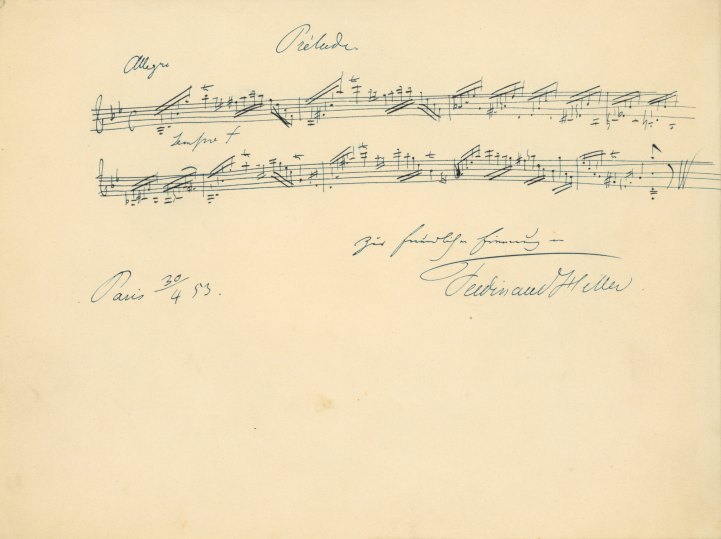 Click Image to Zoom
Enlarge Image
Hiller, Ferdinand (1811-1885)
Autograph Musical Quotation
, signed "Ferdinand Hiller". Paris, April 30, 1853. Large oblong album leaf. Fine condition.
A long quote consisting of 8 bars in ink identified as "Prélude."
The German pianist and composer Hiller is particularly remembered for his close ties to Mendelssohn. He attended Beethoven's death bed with his teacher, Hummel, where he obtained a lock of Beethoven's hair.
AMQ-01571
$450