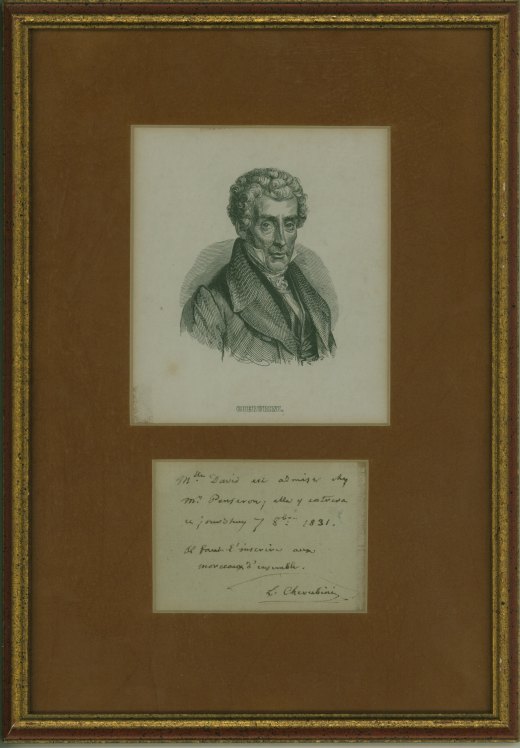 Click Image to Zoom
Enlarge Image
Cherubini, Luigi (1760-1842)
Autograph Letter Signed
"L. Cherubini". Paris, August 7, 1831. Total size in frame: c. 14" h x 9.75" w. Overall in very good condition (right side of note a little soiled).
A signed note about the admission of a new student at the Paris Conservatoire. Matted with a contemporary engraved portrait in a nice gilt frame and rust-colored suede mat.
The noted French composer had become the director of the Paris Conservatoire nine years before writing this letter.
ALS-14433
$300