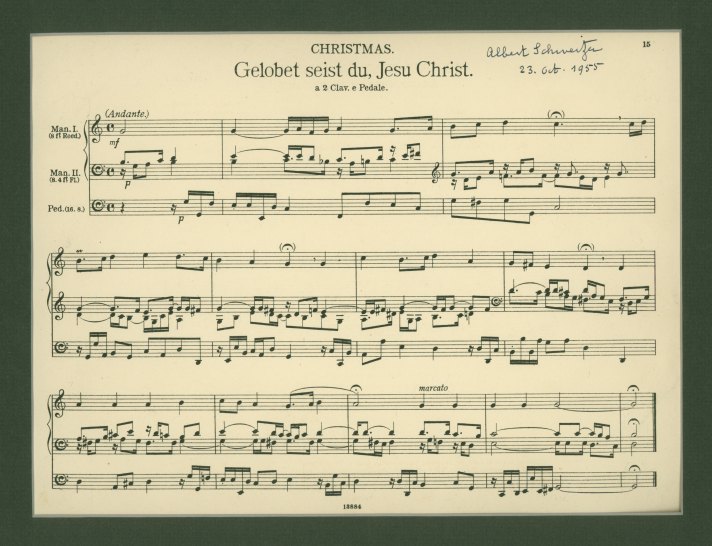 Click Image to Zoom
Enlarge Image
Schweitzer, Albert (1875-1965)
Bach Choral Prelude Signed
"Albert Schweitzer". 23 October 1955. Total size in mat: 17" w x 14" h. 1 p. Excellent.
Schweitzer has signed and dated the upper right-hand corner of the first page of J. S. Bach's chorale prelude for organ Gelobet seist du, Jesu Christ, BWV 604.
Albert Schweitzer, a French-German philosopher, theologian, and musician, is known in music circles primarily for his connection with Bach. In his prolific output of writings on music, he published influential scholarship on J. S. Bach and on the Organ Reform Movement (Orgelbewegung). In the same year he signed this score, Schweitzer was made a member of the Order of Merit by Queen Elizabeth II.
ALS-14396
$450