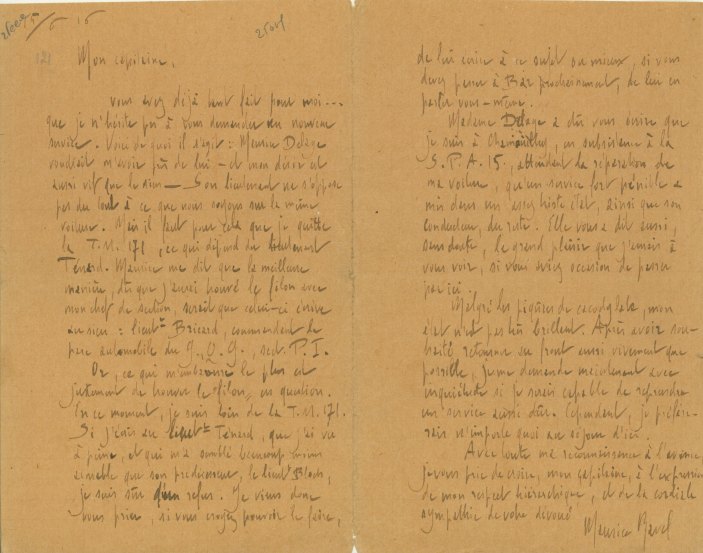 Click Image to Zoom
Enlarge Image
Ravel, Maurice (1875-1937)
Autograph Letter Signed
"Maurice Ravel". To "Mon Capitaine". June 15, 1916. Two pages of a folded sheet. Overall very good; evenly browned (a few tiny pinholes at center and slight tear at bottom centerfold).
Writing as a solider in World War I, Ravel addresses his captain to make complicated arrangements to travel by train. He does not wish to be a burden, but would very much prefer to travel with his longtime student Maurice Delage if at all possible.
This letter dates to particularly interesting and fraught time during Ravel's military service. The composer had originally hoped to join the war as an aviator, but owing to his advanced age and a heart condition, was denied entry into the Air Force. He was eventually accepted into the Army as a driver. At the time he penned this letter, his truck Adélaïde--which, we know from other letters, he named after his ballet of that title--had broken down.
Ravel's health was also quite poor at this time. He expresses a desire to return to the front but admits that he is uncertain if he can even perform an (unspecified) task for Madame Delage.
ALS-14210
$1,700