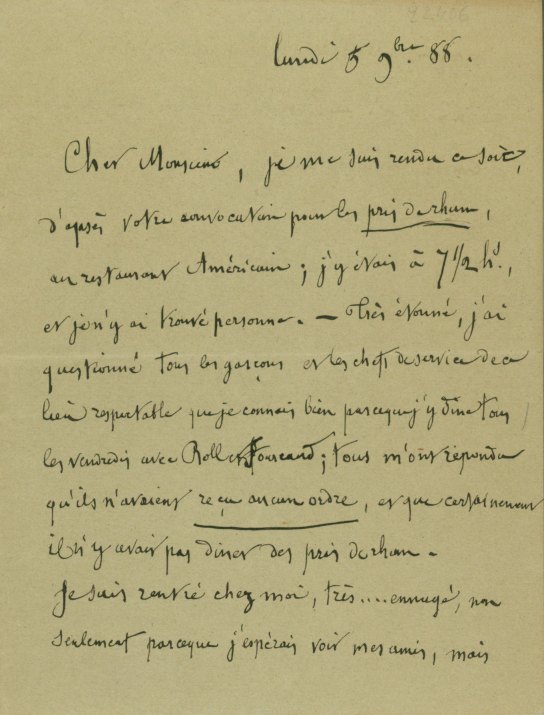 Enlarge Image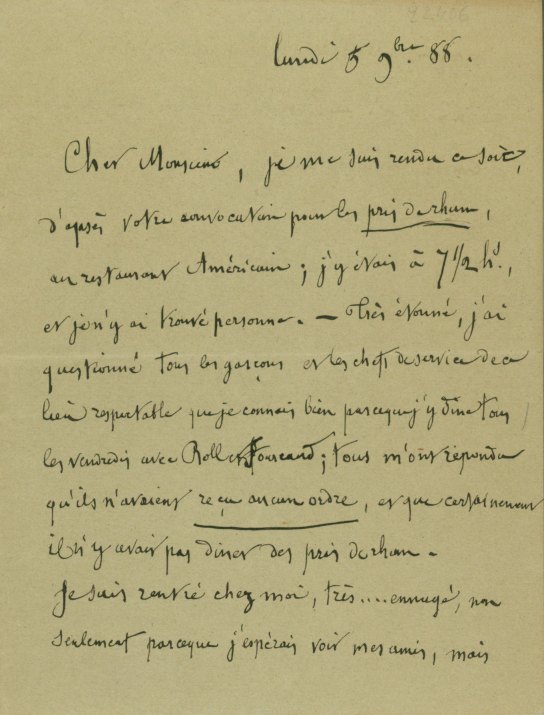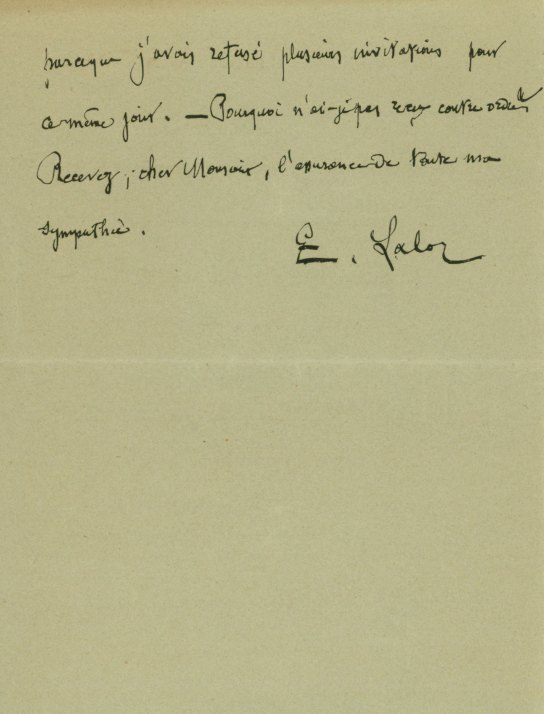 Lalo, Édouard (1823-1892)
Autograph Letter Signed
"E. Lalo". Oct. 5, 1888. Two pages of small folded stationery. Excellent with horizontal fold.
The frustrated French composer writes to an unnamed male recipient that he expected to join a group of friends the previous evening but found no one at the restaurant when he arrived. Lalo insists he could not have been mistaken and was particularly annoyed not only because I had hoped to see my friends, but because I had refused many invitations for the same day...
Although Lalo's instrumental music was fairly well received in its time, his operatic efforts, which were considered "too Wagnerian," proved regular disappointments. It was not until 1888, the year of this note and just four years before his death, that he at last found success as an operatic composer following the premiere of Le roi d'Ys at the Opéra-Comique. The opera's overwhelmingly positive reception ensured that Lalo enjoyed widespread acclaim for the remainder of his life.
ALS-14205
$300