Enlarge Image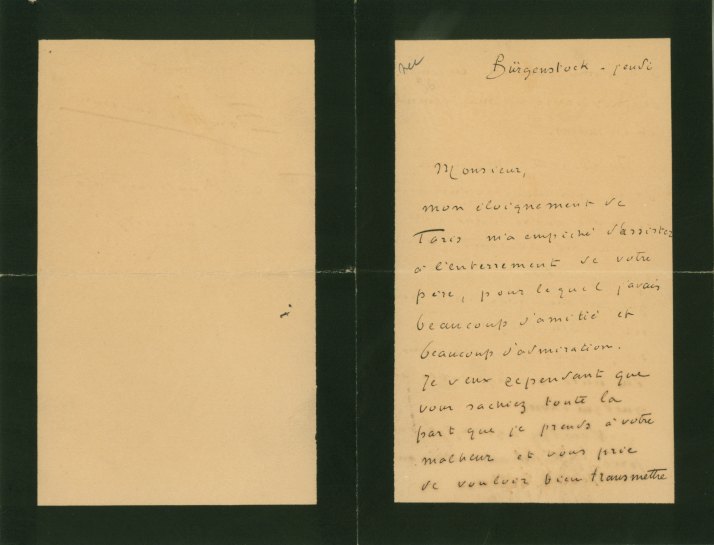 Chausson, Ernest (1855-1899)
Autograph Letter Signed
"Ernst Chausson". Paris. Three sides of a folded sheet of mourning stationery. Excellent condition (with horizontal fold).
On the death of Chabrier.
A kind letter from Chausson to the son of Emmanuel Chabrier, expressing condolences for the death of his father on September 13, 1894: My distance from Paris prevents me from attending the funeral of your father, for whom I had the utmost admiration...I hope you will convey the condolences of my wife and mother to Madame Chabrier. I regret, Monsieur, that we do not know one another, but I shall tell you that my friendship with your father extends to you, should I ever be in the position to help you with something. Please accept my best wishes.
Chabrier had many artistic friends in Paris to whom he very frequently wrote; among them were fellow composers Chausson, Fauré, and d'Indy. Chausson, in particular, shared Chabrier's love for contemporary French art, and the pair enjoyed collecting and discussing it together.
ALS-14203
$300