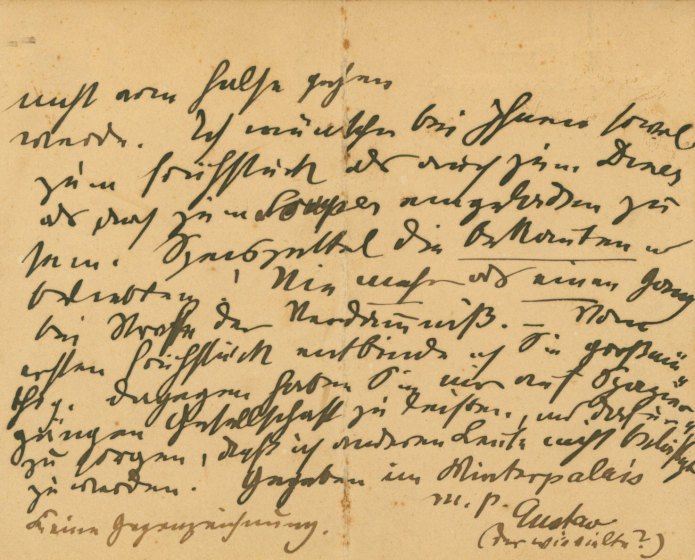 Enlarge Image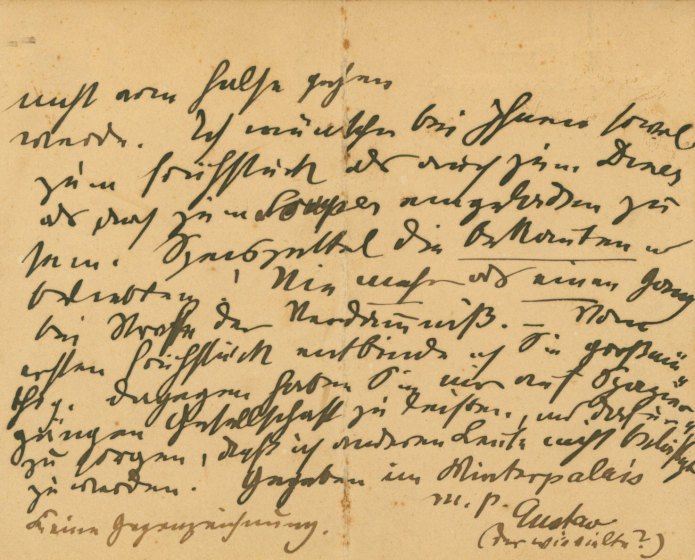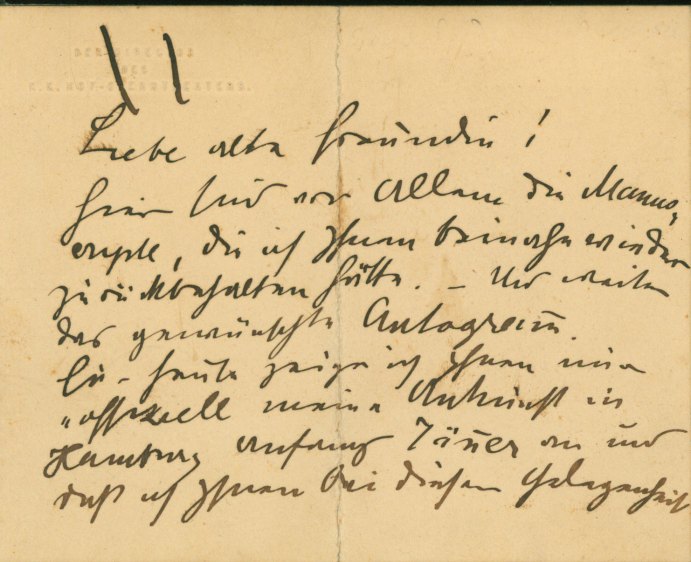 Mahler, Gustav
Autograph Letter Signed
"Gustav". To "Dear old friend". Vienna, n.d. Two sides of postcard. Overall fine; evenly sunned with center crease from folding. With full translation.
Letter from Mahler on stationery embossed with
Der Director des K.K. Hof-Operntheaters
, which the composer has canceled with two strong lines. Mahler expresses excitement to see and dine with his old female friend in Hamburg:
I shall not stir from your side when I do arrive. I should so like to be invited to mid-morning coffee, dinner and supper. Menu—the well known and popular. Never more than one course, on pain of damnation. I graciously absolve you from early breakfast. In return you have to accompany me on walks and make sure that I am not bothered by other people
.
Mahler indicates that he does not know the date with an idiomatic German shorthand, der wievielte?, beneath his signature. Owing to the letterhead, the postcard must date in or after 1897, when Mahler assumed the directorship of the Vienna Hofoper.
ALS-14133
$3,750