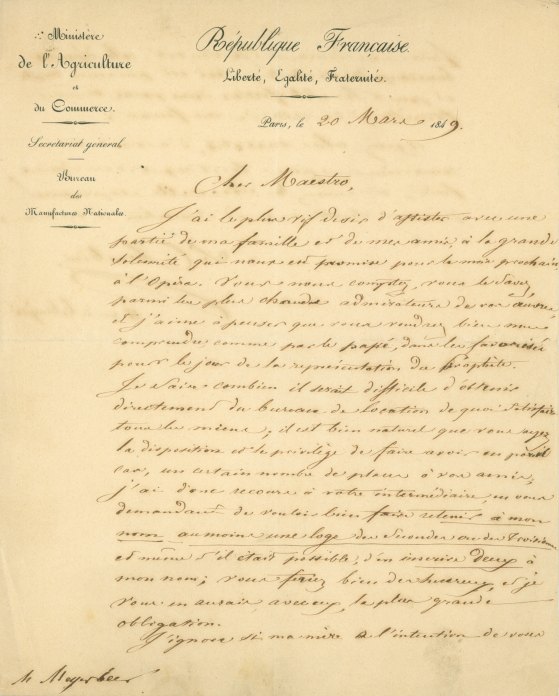 Enlarge Image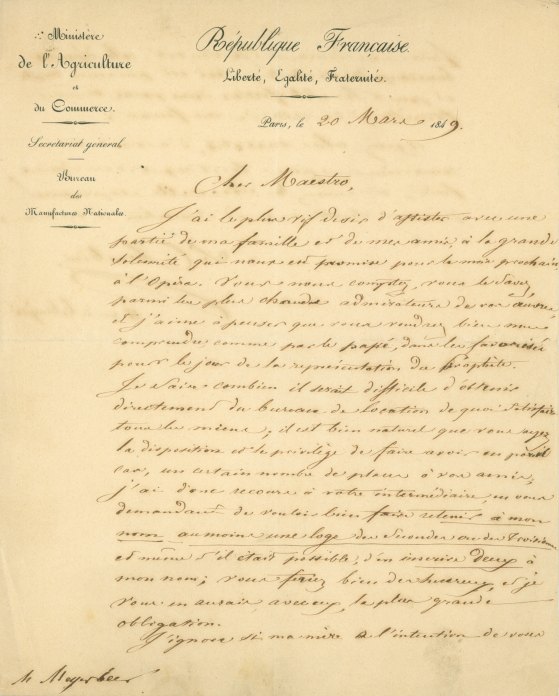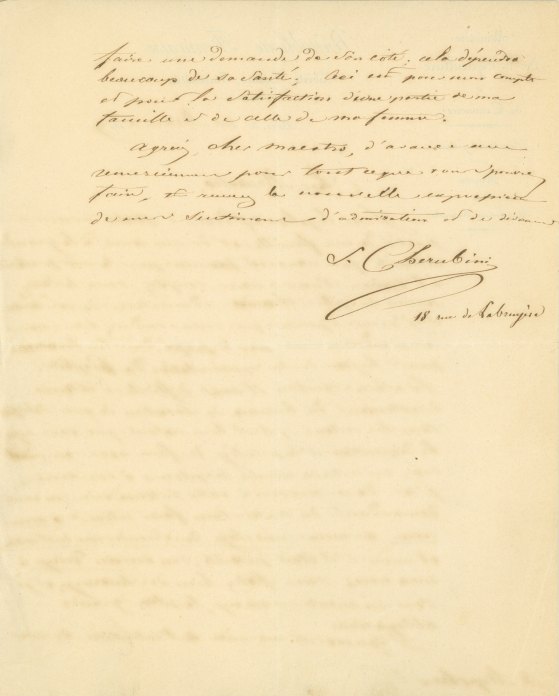 MEYERBEER - LETTER RE PREMIERE OF LE PROPHèTE
Cherubini, Salvatore
Autograph Letter Signed
"S. Cherubini". To Meyerbeer. Paris, March 20, 1849. Two pages of folded sheet with the letterhead of the French Ministry of Agriculture and Commerce. Fine condition; some very light creasing from previous folding with light stain in bottom right-hand corner.
Letter from Salvatore Cherubini, son of opera composer Luigi Cherubini, to the great German composer Meyerbeer. Cherubini writes that he would like to take his family, and especially his mother, to see Meyerbeer's opera Le Prophète, which is scheduled to premiere the following month. Although he is hesitant to impose upon the "Maestro," he has found it extremely difficult to obtain tickets, and so took the liberty of writing.
The premiere of
Le Prophète
on 16 April 1849 generated much excitement; among the audience members present on opening night were Verdi, Chopin, Berlioz, and Delacroix. The third act marked the first time electricity was ever used on the operatic stage.
Salvatore Cherubini (1801-1869) was an artist who worked for many years as the inspector at the École des Beaux-Arts in Paris. The letter dates to the short-lived Second Republic of France, which, as this letterhead demonstrates, proudly adopted the motto Liberté, Égalité, Fraternité of the First.
ALS-12789
$200