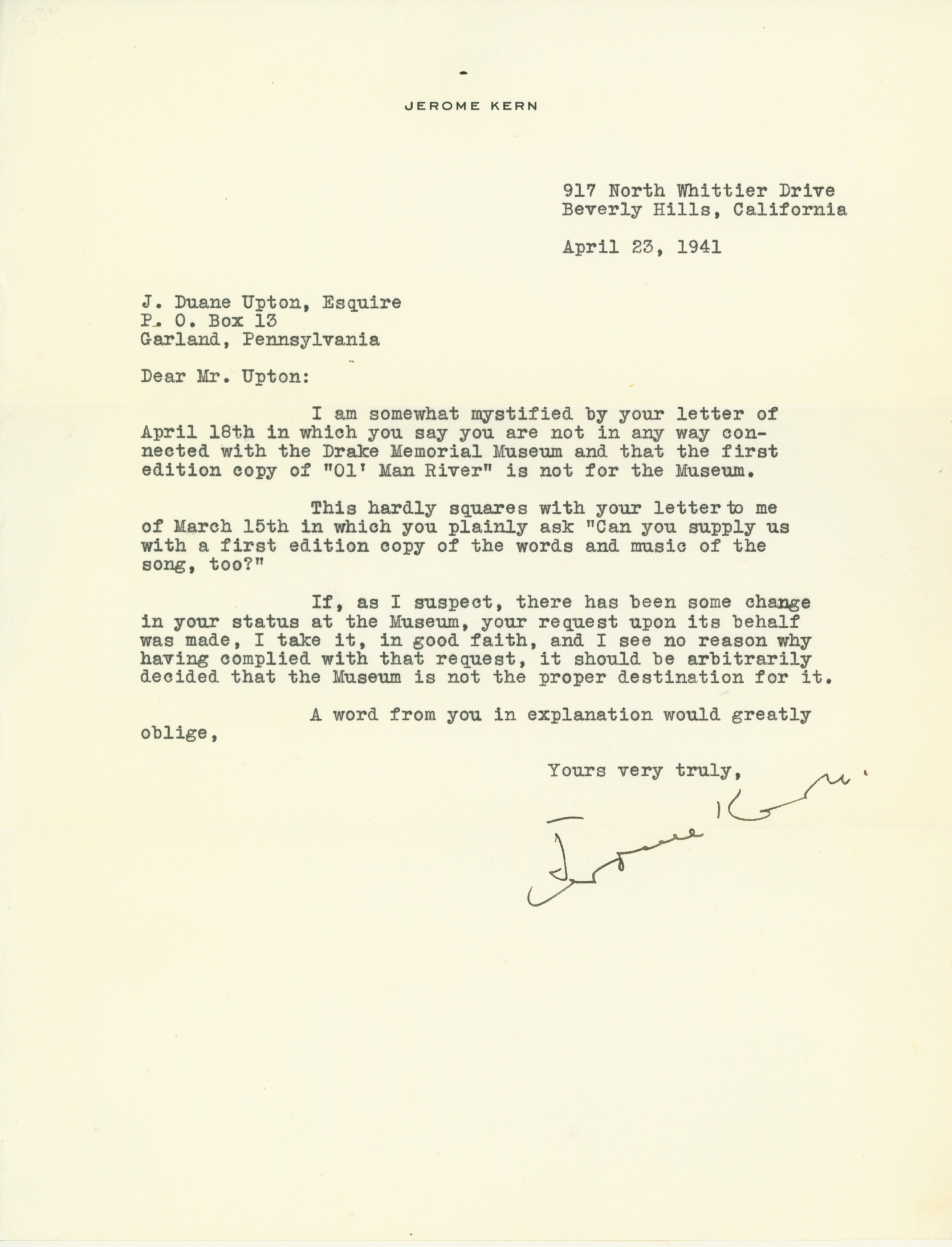 Click Image to Zoom
Enlarge Image
Kern, Jerome D.
Typed Letter Signed
"Jerome Kern". To "J. Duane Upton, Esquire". Beverly Hills, California, April 23, 1941. One page on a personal letterhead. Excellent with typical folds.
A letter addressing the status of a first edition copy of "Ol' Man River" requested by the Drake Memorial Museum, reading in part: I am somewhat mystified by your letter...in which you say you are not in any way connected with the Drake Memorial Museum and that the first edition copy of "Ol' Man River" is not for the museum. This hardly squares with your letter to me of March 15th in which you plainly ask "Can you supply us with a first edition copy of the words and music of the song, too?"
Jerome Kern wrote the beloved song "Ol' Man River" as part of his score for Show Boat (1927). The seminal musical changed the way composers approached the genre for decades to come: rather than write Tin Pan Alley songs on abstract dramatic themes, which could then be easily inserted into any book, they began to compose numbers specifically tailored to the characters and plot at hand, music thus becoming for the first time an integral, rather than interpolated, part of the storytelling.
ALS-12565
$500