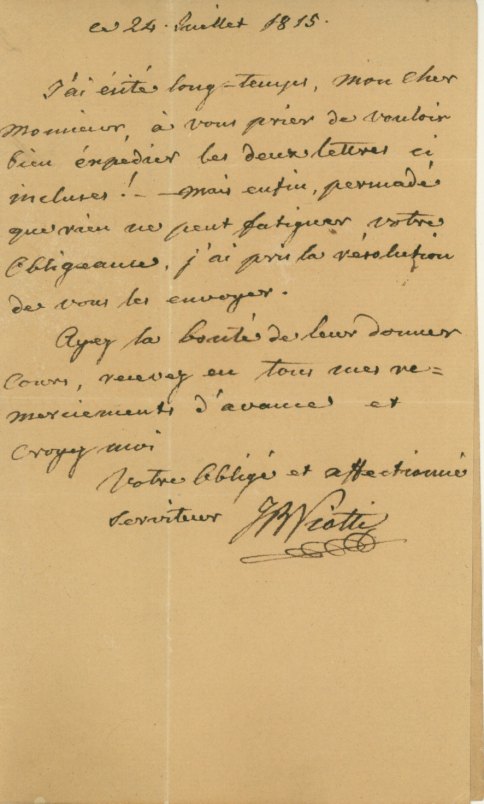 Click Image to Zoom
Enlarge Image
Viotti, Giovanni Battista (1755-1824)
Autograph Letter
, signed "G. B. Viotti". July 24, 1815. 1 p. of a small folded sheet. Excellent condition except for a vertical fold and toning.
A short letter in French sending the recipient two letters.
The prominent violinist and composer Giovanni Battista Viotti was renowned for his virtuosity. He was also a director of French and Italian opera companies in Paris and London. Viotti letters are scarce.
ALS-12359
$375