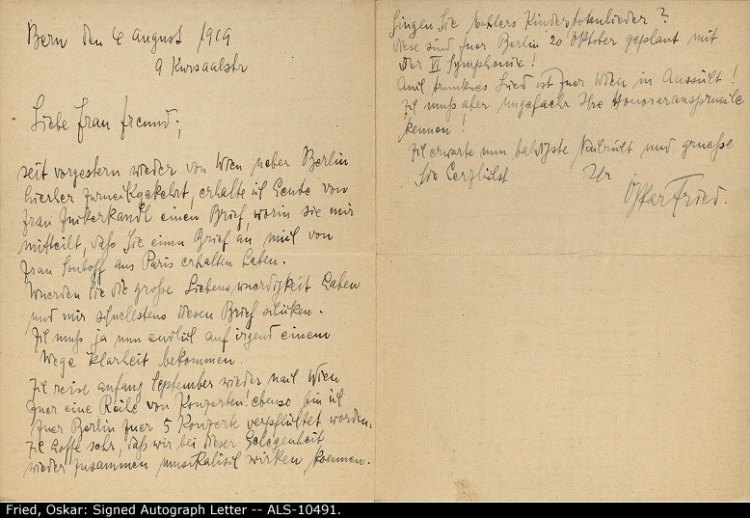 Click Image to Zoom
Enlarge Image
Fried, Oskar (1871-1941)
Autograph Letter Signed
"Oskar Fried". To Marya Freund. Bern, Aug. 4 [6?], 1919. First and last page of a folded sheet. Fine condition. With translation.
The eminent German conductor and composer is writing to the Polish soprano Marya Freund, who was at the height of her singing career. He mentions having:
"...been engaged in Berlin for five concerts. I strongly hope that on that occasion we can again be musically active together. Do you sing Mahler's Kindertotenlieder? They are scheduled in Berlin for 20 October together with the Ninth Symphony.
"Also Trunknes Lied is a possibility for Vienna! But I must know the approximate honoraria."
Fried's "Trunknes Lied" is a work for chorus and orchestra which was first performed by Karl Muck in Berlin in 1904. Fried had in fact been playing the horn in various orchestras up until that performance, which gained favorable attention and enabled him to pursue his conducting and composing.
ALS-10491
$225