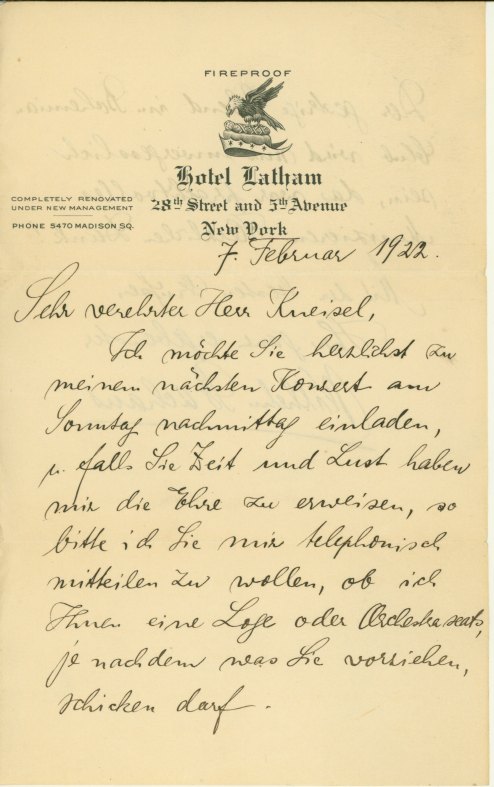 Enlarge Image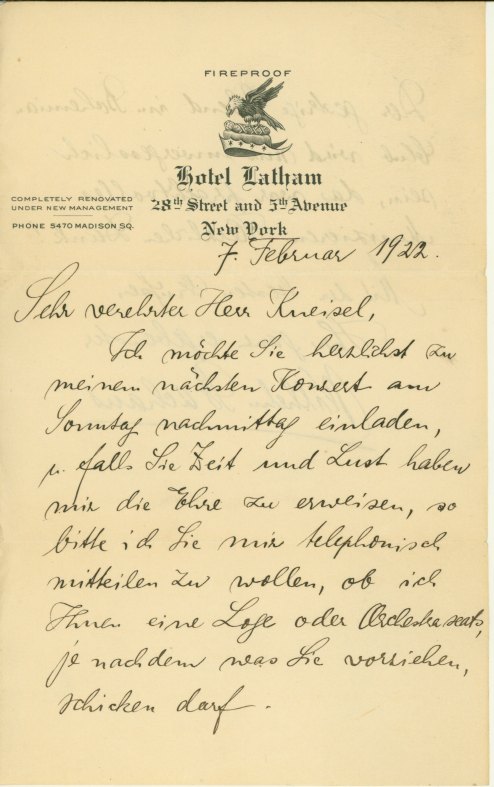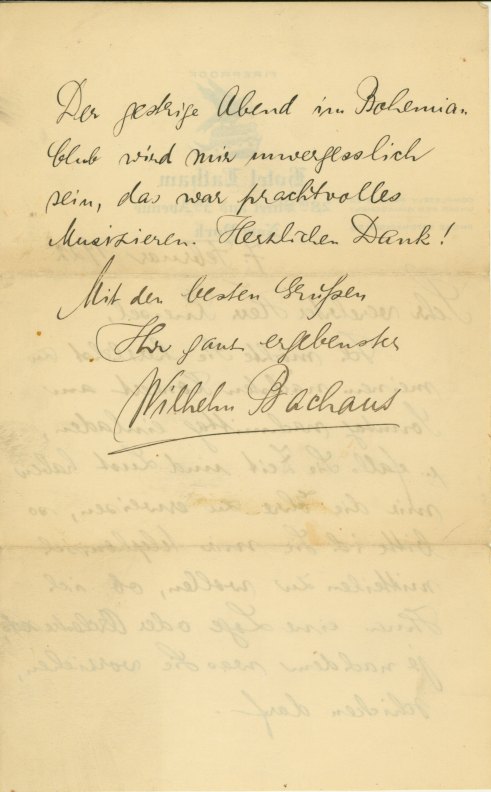 Backhaus, Wilhelm (1884-1969)
Autograph Letter
, signed "Wilhelm Backhaus". To violinist Franz Kneisel. February 7, 1922. 9.50"h x 6"w. 2 pp. on a single sheet of hotel stationery. Fine.
The noted German pianist, whose unfortunate role in Nazi Germany did not lessen the esteem in which he was held as an interpreter, especially of Brahms and Beethoven, writes here a letter inviting Kneisel to a concert.
Franz Kneisel was a renowned American violinist, teacher and chamber player who gave the first American performances of the concertos by Brahms and Karl Goldmark. He was a long-time concertmaster of the Boston Symphony and founded the Kneisel Quartet and Kneisel Hall, a summer school for violin and chamber playing which is still important in American musical life.
ALS-08631
$160