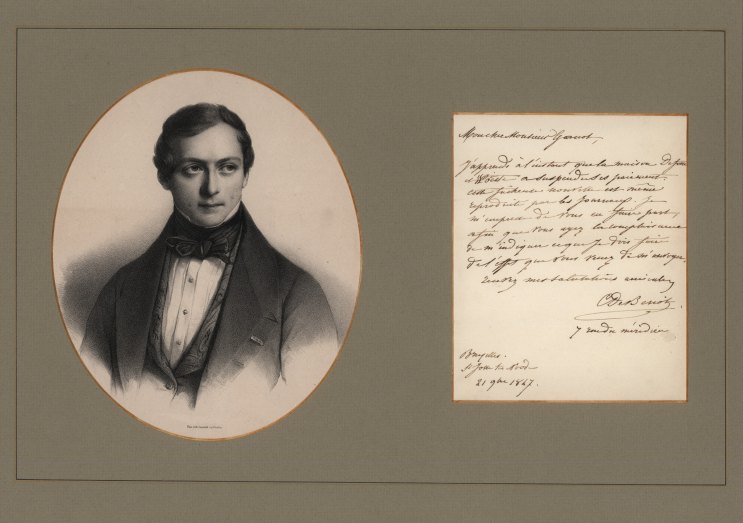 Click Image to Zoom
Enlarge Image
Bériot, Charles De (1802-1870)
Ensemble With Autograph Letter & Portrait
, signed "C De Beriot". To M. Garnot. Brussels, Sept 21 (?) 1847(?). Octavo. Total size: 14.5" h x 20.5" w. 1 p. Fine condition.
"I learned this moment that the company... has suspended payment. This annoying news has even been reported in the papers. I hasten to let you in on this so that you will have the kindness to tell me what I should do and the result of your message. Accept my friendly greetings, Charles De Beriot."
The letter of the great violinist and husband of the soprano Maria Malibran is handsomely matted with an ovalized engraved portrait (Meyer, after the noted portrait artist Grevedon).
ALS-08408
$425