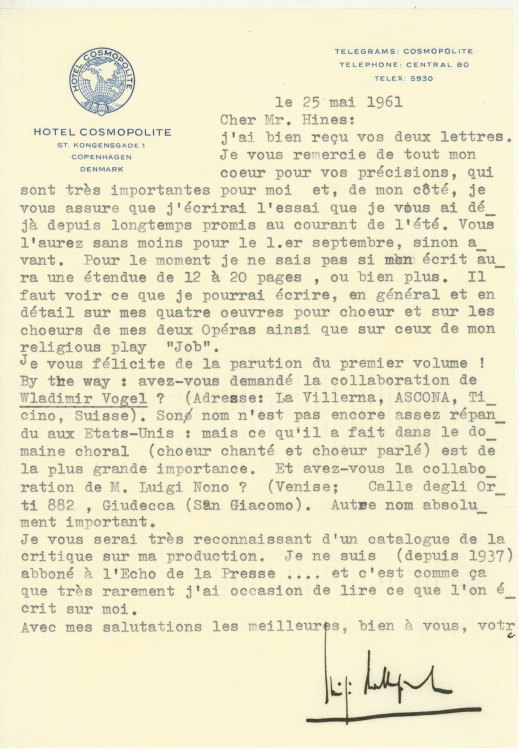 Click Image to Zoom
Enlarge Image
Dallapiccola, Luigi (1904-1975)
Typed Letter Signed
"Luigi Dallapiccola". To "Mr. Hines". Copenhagen, May 25, 1961. One sheet of onionskin paper with Hotel Cosmopolite letterhead. With envelope. Excellent. Full translation included.
Dallapiccola writes in French about a promised essay on his own music: I don't know whether my paper will be 12 to 20 pages long or rather more. We must see what I shall be able to write, in general or specifically, about my four choral works, the choruses in my two operas, and the choruses in my religious play "Job." He also advises that Mr. Hines be in touch with Luigi Nono.
The recipient of this letter is Robert Stephan Hines, the editor of a 1963 collection of essays by contemporary choral composers entitled The Composer's Point of View.
ALS-07278
$350