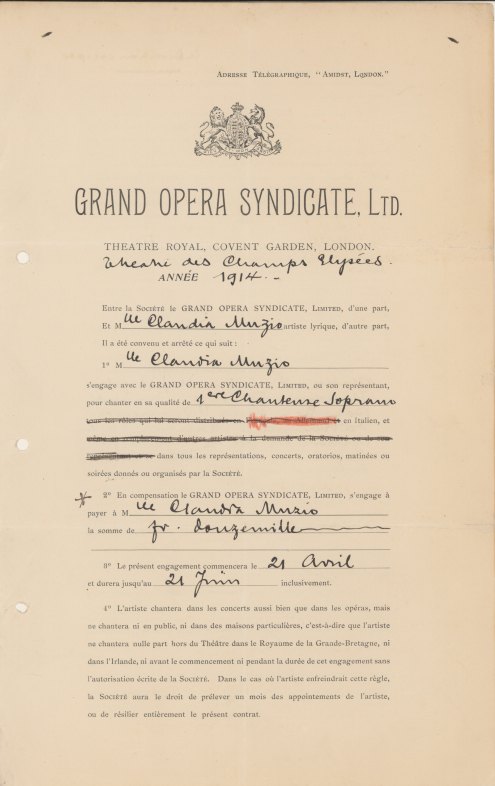 Enlarge Image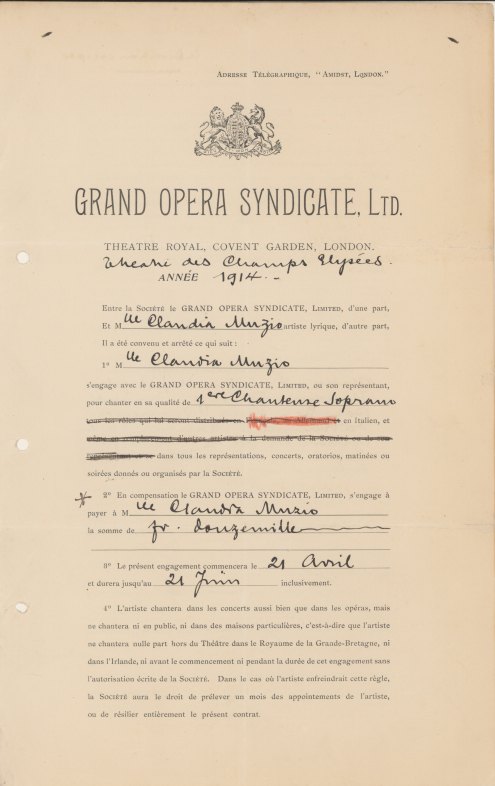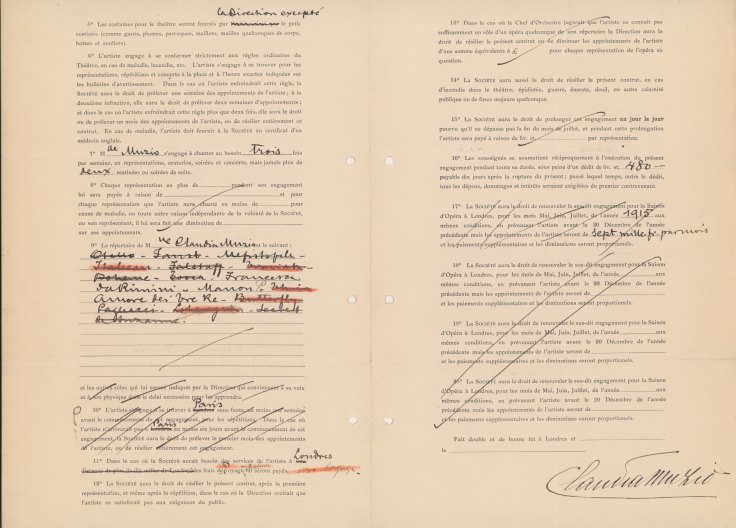 Muzio, Claudia (1889-1936)
Contract With Grand Opera Syndicate, LTD.
, signed "Claudia Muzio". Folio. Three pages of a folded sheet, printed with holograph additions and corrections. Fine.
A contract covering the period April 21 through June 21 for performances by Muzio at the Theatre des Champs Elysees in Paris 1914, issued by the Grand Opera Syndicate LTD. in agreement with the Theatre Royal, Covent Garden, London. The agreed fee was 12,000 francs, for Francesca da Rimini, Manon, and Amore Dei Tre Re.
A fascinating legal document that includes strike-outs with regards to a number of opera titles originally proposed but later rejected for inclusion in the contract, such as Otello, Faust, Mefistofele, Falstaff, Boheme, Butterfly and Lohengrin.Claudia Muzio was one of the most successful operatic sopranos of the early twentieth century. She made rapid progress leading to debuts at La Scala in Milan as Desdemona in Verdi's Otello in 1913 and then to Paris in the same role before debuting in London at Covent Garden in Puccini's Manon Lescaut in 1914.
ALS-01673
$375