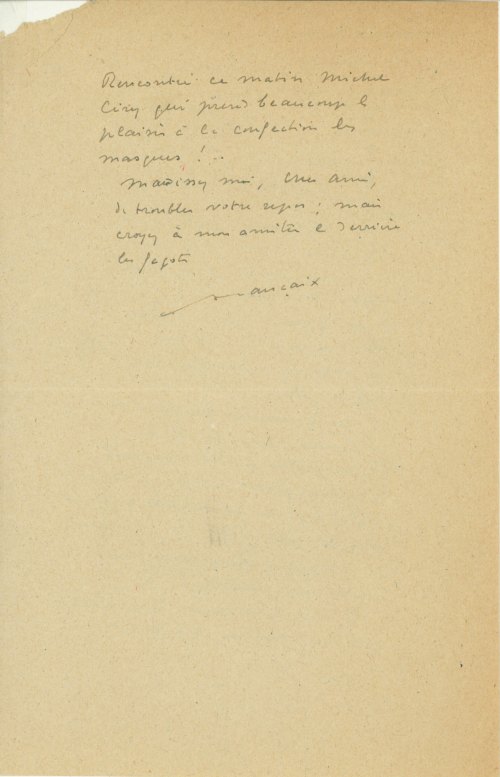 Enlarge Image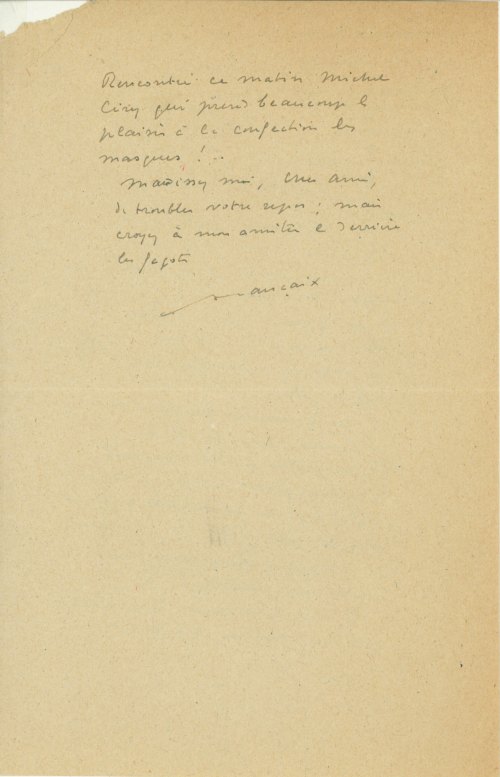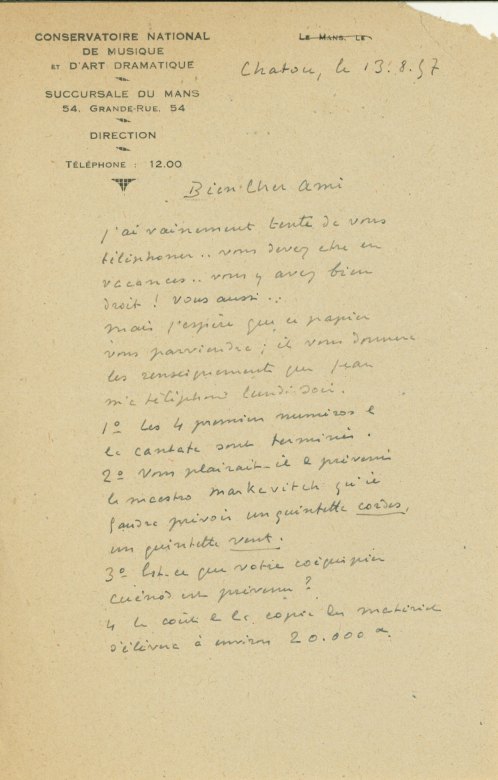 Françaix, Jean (1912-1997)
Autograph Letter Signed
"Françaix". Chatou, Aug. 13, 1957. Two sides of sheet. Fine except for tear at top right corner, not affecting.
On letterhead of the Conservatoire National in Le Mans, the French composer-pianist has not been able to get the recipient on the telephone; perhaps he is on a well-deserved vacation but Françaix will call him on Monday to discuss more particulars concerning a concert under the direction of Igor Markevitch, mentioning that the cantata is finished, there is both a string quintet and a wind quintet, the costs for copying, etc.
Jean Françaix was a fierce proponent of the neo-classical movement, often taking up genres, like the oratorio, that had long been out of favor. Although a prolific and talented composer, he was especially praised for his abilities as an orchestrator and arranged many works by Mozart, Schubert, and Chopin, among others.
ALS-01307
$300