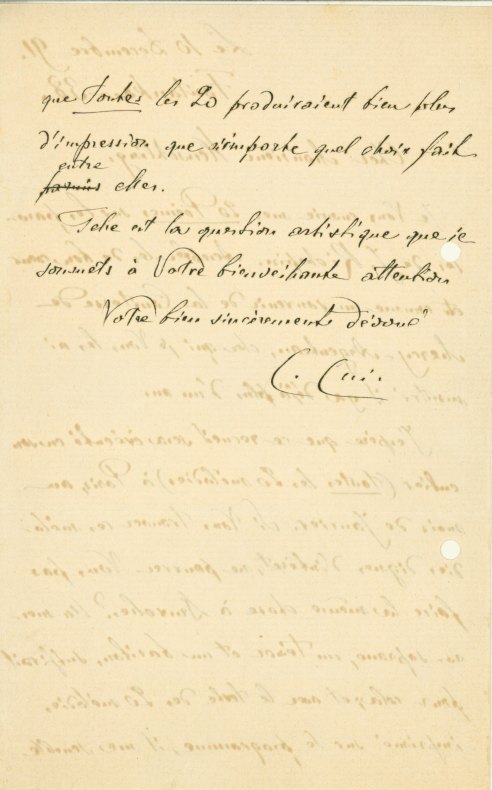 Enlarge Image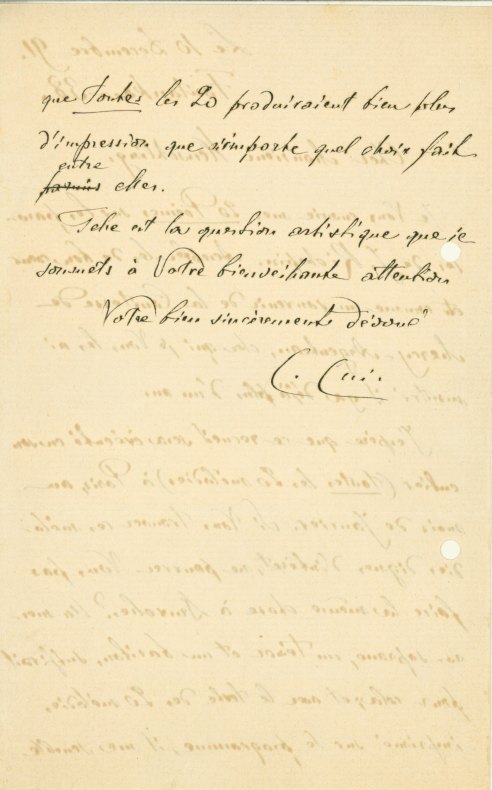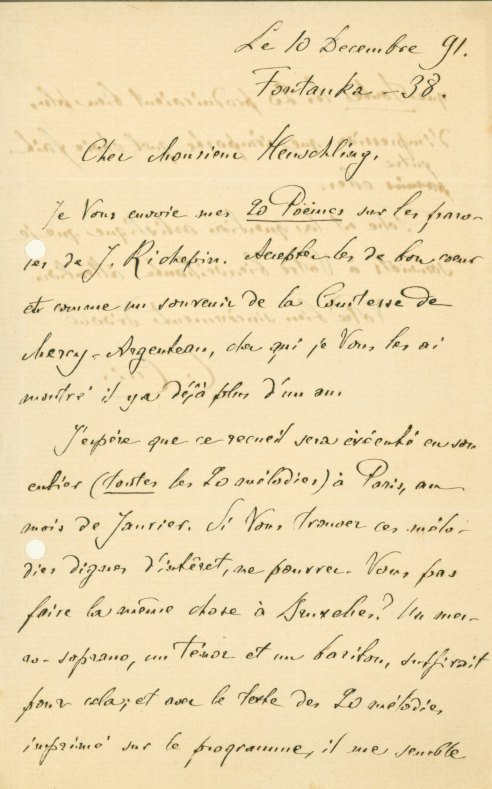 Cui, Caesar (1835-1918)
Autograph Letter Signed
"C.Cui". To "Monsieur Henschling". St. Petersburg, Russia, Dec. 10, 1891. Two sides of a small sheet. In French. Excellent except for some bleed through and two punch holes at left that only barely affect text.
The Russian composer attaches a copy of his Vingt poèmes de Jean Richepin, Op. 44 [not present], with hopes that it will be performed the following month in Paris. He would prefer that all twenty of the work's songs be programmed and discusses the logistics of its performance.
Caesar Cui belonged to "The Five," a group of nineteenth-century Russian composers based in St. Petersburg that forged a new and distinctively Russian style of Western art music; its other members were Balakirev, Rimsky-Korsakov, Borodin, and Musgorsky. Cui was the least musically accomplished of the group but made a lasting impact as a music critic, often writing in support of the new Russian style.
ALS-01295
$350