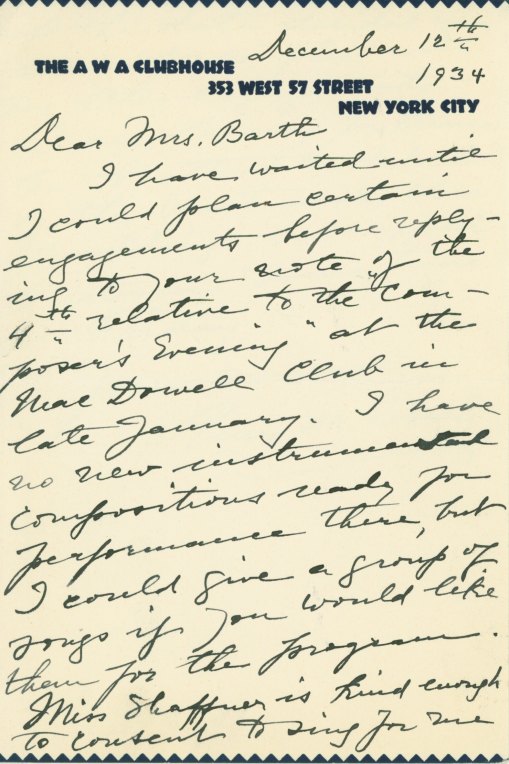 Enlarge Image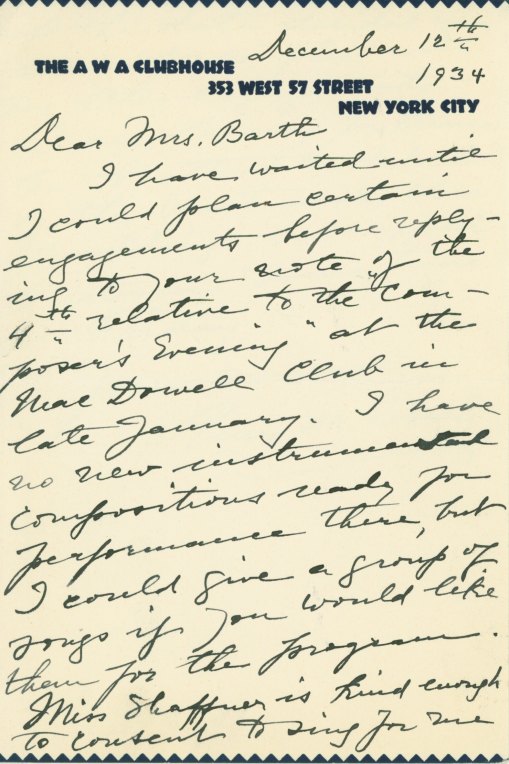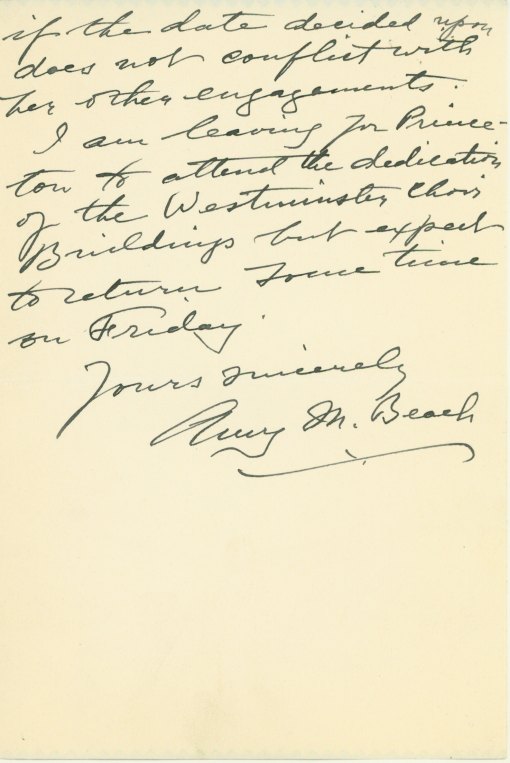 Beach, Amy (1867-1944)
Autograph Letter
, signed "Amy M. Beach". To Mrs. Barth. Dec. 12, 1934. Octavo. 2 pp. of a folded sheet on "A.W.A" [American Women's Association] Stationery. Fine condition.
Beach, the first widely-known and successful female American composer, mentions the Macdowell Club and Westminster Choir buildings and "I have no new instrumental compositions ready for performance there, but I could give a group of songs if you would like them for the program."
Amy Marcy Cheney Beach, always referred to as Mrs. Beach, was a prodigy pianist who made her debut with the Boston Symphony in 1885. Her Mass in Eb, given by the Handel and Haydn Society in 1882 and her Concert Aria, "Eilinde volken," given by the New York Philharmonic Society, were the first occasions that these two organizations performed music by a female composer. Her Gaelic Symphony (Op. 32, 1896) was the very first symphony composed by an American woman.
ALS-01285
$250